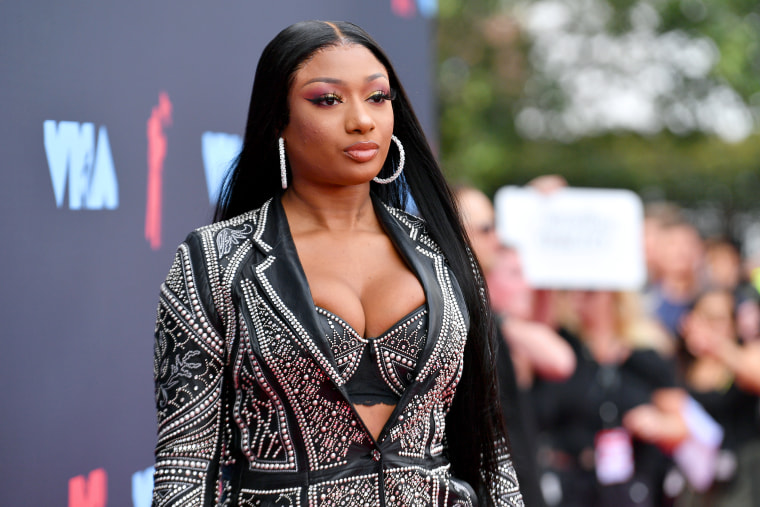 Early last month, Houston rapper Megan Thee Stallion revealed that she was recovering from an altercation which left her with gunshot wounds. At the time, and in discussions of the incident since, Megan declined to provide the context in which she was shot, only stating that reports of the incident — including a TMZ piece stating that she was with Tory Lanez at the time of his arrest the same weekend she was shot, and that she had cut her foot on broken glass — were "inaccurate." On Instagram, she wrote: "I suffered gunshot wounds, as a result of a crime that was committed against me and done with the intention to physically harm me. I was never arrested, the police officers drove me to the hospital where I underwent surgery to remove the bullets." Later, she said she "felt very betrayed" after the incident.
Now, Megan has detailed the incident in an Instagram Live video, stating: "Yes, this n***a Tory shot me. You shot me, and you got your publicist and your people going to these blogs, lying and shit." She goes on to explain that the TMZ report stated she had cut her foot on glass because she was afraid of letting on that there was a gun in the car at the time of the incident. "All this shit going on with the police, the police is shooting motherfuckers for anything," she explained in the video. "As soon as the police tell us "Get out the motherfucking car," [they're] really aggressive. You think I'm about to tell the police that we — n***as, us black people — got a gun in the car? You want me to tell [them] that we have a gun in the car so they can shoot all of us up?" Watch the full video below, via Pitchfork.
Okay @theestallion telling it all pic.twitter.com/rIpNn0pWlz

— ✨Gold Digger of the Year✨ (@Draggin_AWagon) August 21, 2020
The FADER has reached out to representatives for Megan Thee Stallion for comment.