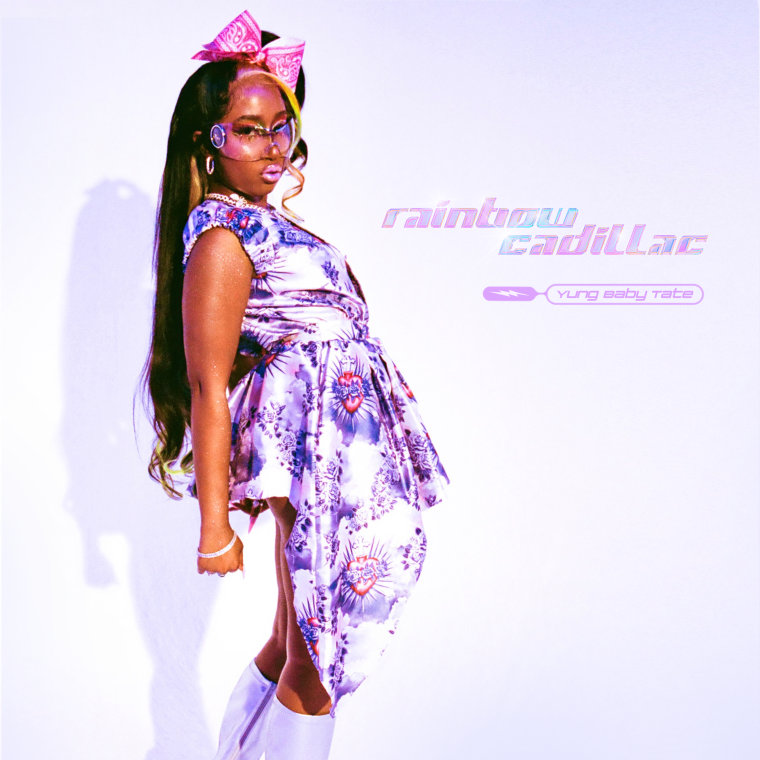 Yung Baby Tate is fired up and ready. Today, the rising Decatur emcee is back with a new single, "Rainbow Cadillac," out via Issa Rae's label Raedio. The exuberant track, which samples Danity Kane's "Showstopper," has Tate bouncing over a beat from Wallis Lane, MikeWavvs & Jack Lomastro, namechecking Lizzo and coronavirus and throwing in a little Nicki-esque braggadocio at the end for good measure (it is the tenth birthday of Pink Friday, after all).
In a press release, Tate confirmed that "Rainbow Cadillac" marks the first offering from her as-yet untitled forthcoming project, writing "I want people to feel good about themselves. This year has been pretty rough for a lot of us and, at times, it can be very bleak. At the end of every storm, the rainbow comes back out, and this project is me becoming that musical rainbow again to remind people it's gonna be alright."
Get into "Rainbow Cadillac" below and be on the lookout for more on the way from Yung Baby Tate.