Listen to Jessy Lanza on the new episode of The FADER Interview
The Canadian producer tells David Renshaw about her new DJ-Kicks mix and the importance of working things out on the dancefloor.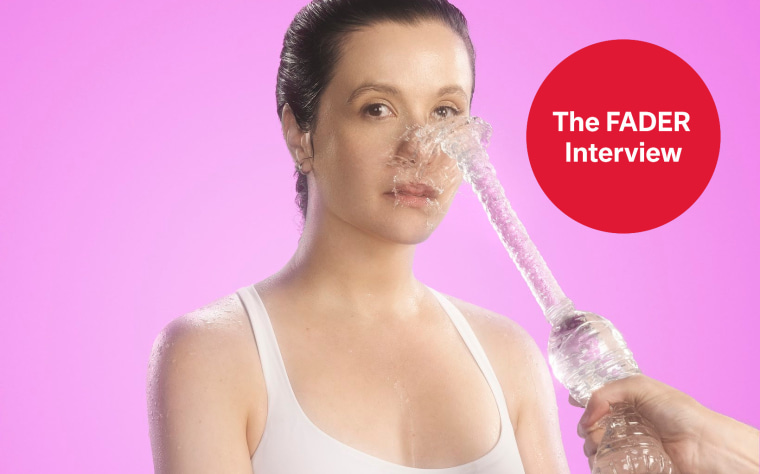 Jessy Lanza has spent the best part of the last decade making people move. The Hamilton, Ontario-born producer and vocalist released her debut album Pull My Hair Back in 2013, bringing in R&B influences to add a shimmering layer of gloss to her minimal electronic sounds. Three years later she returned with Oh No, an album that, even in its title, did little to hide the anxious state Lanza was in when it was recorded. Not that a creeping sense of dread was going to affect the party; Oh No built on the dancefloor dynamics of her previous work, factoring in Chicago footwork, acid house, disco, and multiple BPMs to create the quintessential sad-banger. 2020 obviously wasn't the year for hitting the club but Lanza delivered once again, dropping All The Time, her third full-length collaboration with creative partner Jeremy Greenspan of Junior Boys. She spent the most of the year promoting the record by DJing from her couch.
Her pop voice — breathy, high, and laden with emotion — journeys through the subgenres and smallest pockets of underground dance culture. It's led her to the unlikely place she finds herself in now, at the helm of a DJ-Kicks mix. Her entry into !K7 Records' storied run of DJ mixes works as both a party soundtrack and a further exploration of Lanza's interest in understanding and manipulating the moods of others.
The other week, she spoke to The FADER's David Renshaw about channeling a life's worth of parties and DJ sets into her mix, how she managed to make it more than just a live set, and what it means to finally be able to get back out in the world and see people dancing again.
Listen to the episode above and subscribe to The FADER Interview wherever you listen to podcasts by clicking here.