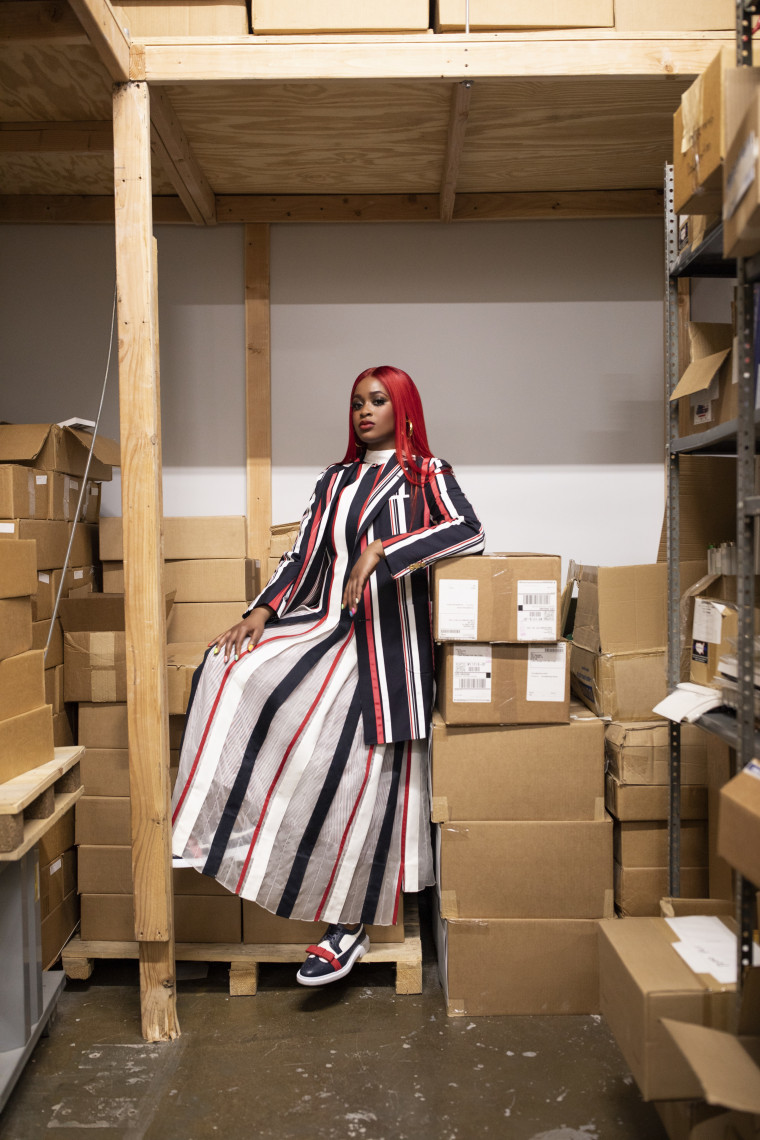 The ever-dynamic Philly hip-hop artists Tierra Whack has shared her new EP Rap?, revealed just this week by the former FADER cover star.
Though just three songs long, Rap? is the largest collection Whack has released since her breakout project Whack World dropped in 2018. Since then she's stuck to one-off singles: "Only Child," "CLONES," "Gloria," "Wasteland," "Unemployed," "feel good," "Peppers ans Onions," "Link," and "MY POWER" from Beyoncé's Lion King soundtrack.
Rap? comes in conjunction with Whack's collaboration with Vans, titled "WHACK" (an acronym for Weird Hype and Creative Kids). "It was an amazing experience to be able to take what I do with music and apply it to fashion," Tierra said in a press release. "Making music is all about collaboration and it was great to work with Shirley and with Vans to give people a collection they can feel free in." WHACK was created in collaboration with Shirley Kurata, Tierra Whack's stylist.