The FADER has teamed up with college creative networking app Quadio to find emerging College Creatives of the Year as they make connections and break artistic ground.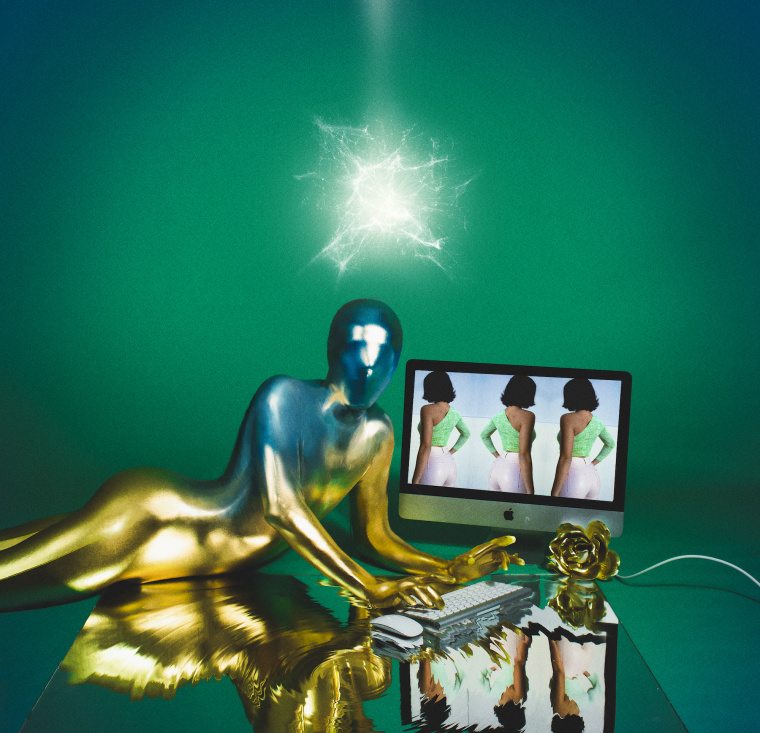 For multidisciplinary artist Pablo González, embracing complexity is what sets his work apart. "I would describe it as vivid, saturated, and colorful," he said of his own work, which ranges in medium from graphic design, videography, performance, and photography. "Moving forward, artistically I want to combine my multiple artistic pursuits into much more experiential work, such as audio-visual installations. Additionally, I would also love to be a part of an experimental artistic/creative agency, working towards a multitude of projects with other artists or brands."
With work that seamlessly blends reality with digital elements, often blurring the lines between the two spaces, González knows that his work's message isn't bound by its medium. "I shoot mainly with my Canon T6i, but recently I've been shooting on iPhone. It took me a long time to realize equipment doesn't matter," he explained."
Taking inspirational cues from our online lives, pieces like Disembodied Communication (pictured above), take on the evolving notion of our digital selves. "It's a visual narrative exploring the concept of the self and how we perceive it as it is influenced by emerging technologies and platforms," he explained.
Many of his other pieces also tackle themes like identity and solitude. "I found solace by the oceanside throughout the COVID-19 pandemic, so this image was conceived throughout one of my trips there," he explained of his piece Point of Rocks, pictured below. "It was taken on an iPhone and later manipulated."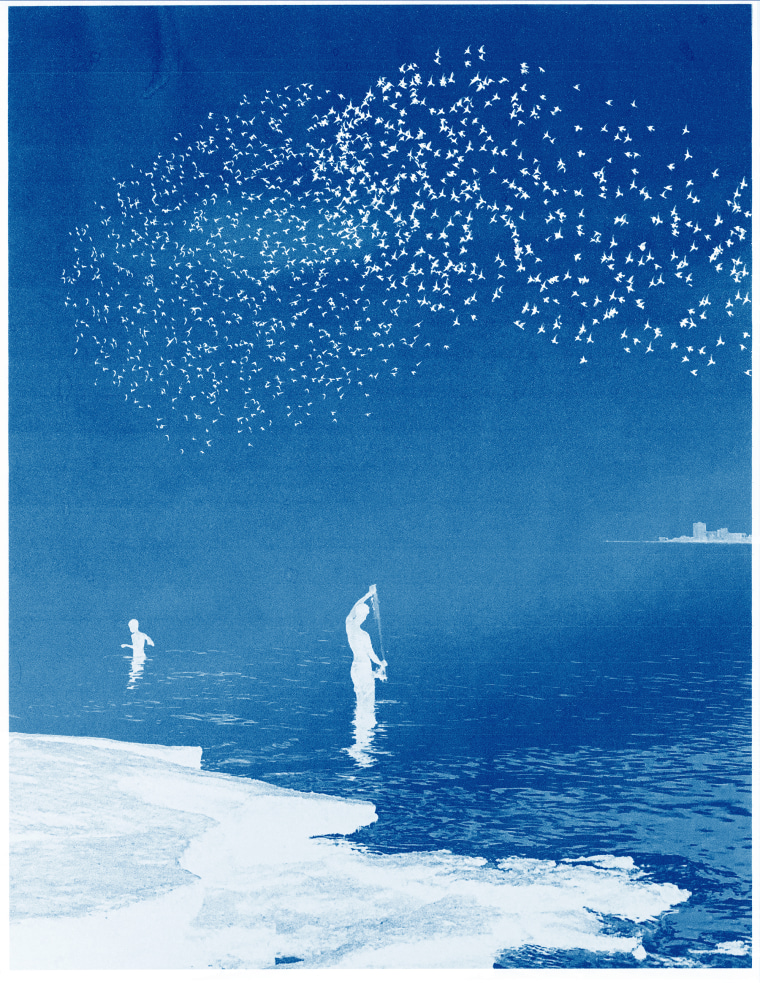 Born in Bogotá, Colombia before emigrating to the United States, González's culture is another important inspiration in much of his work. "My home country has had a huge impact on my artistry, it's one of the most colorful places I've ever been to," he explains. "The liveliness and vibrant imagery from my country play a significant role in the way that I want my visuals to look." While he pulls plenty of artistic influence from his ancestry, his early years spent in Sarasota, Florida have also had an impact on his work and his multimedia approach.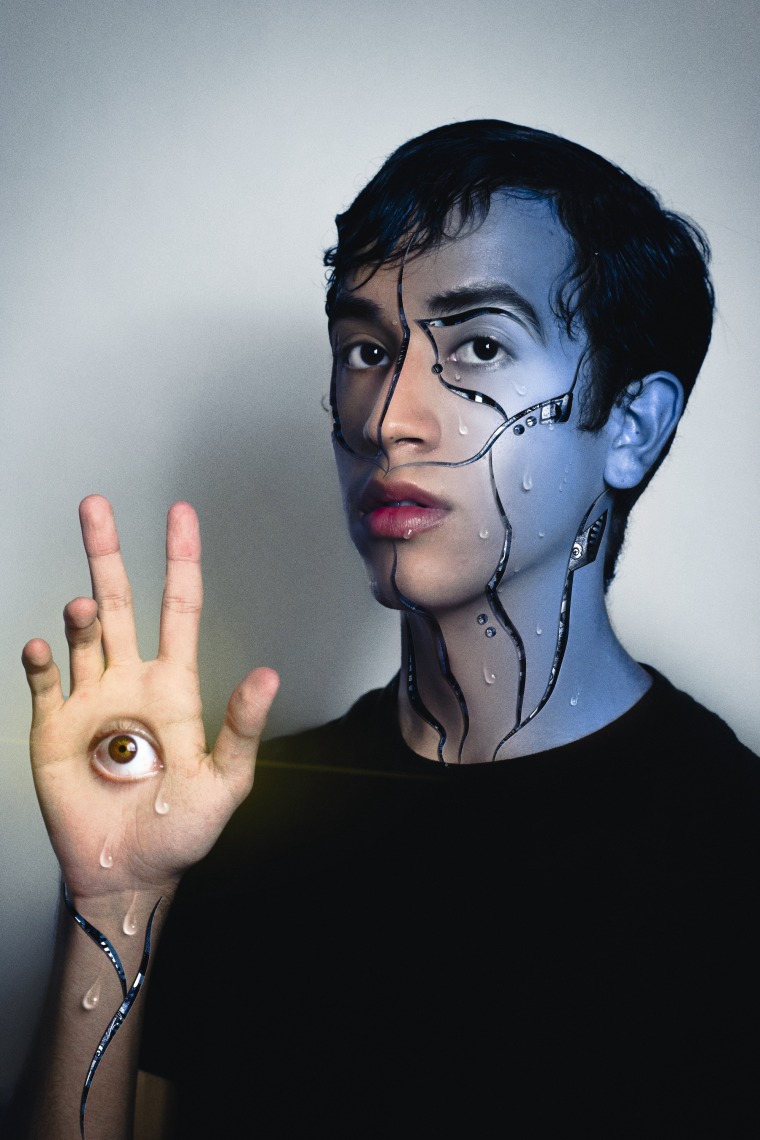 "I am very thankful for Sarasota as it immediately submerged me in the arts: from the wonderful youth opera program that opened my eyes to everything from costume & lighting design, to the renowned Ringling College of Art & Design," he explained. "I was able to explore multiple art forms across multiple mediums."
While balancing his studies at Parsons School of Design, where he double majors in Communication Design and Culture & Media, González lauds creative community app Quadio for allowing him to connect with other college creators. "The [creative] industry is very relationship-based, and Quadio has allowed me to connect with other creatives in a much easier and direct way," he explained. "My favorite aspect of the app is the ability to see what each creative desires from other creatives, it's like massive collaborations. I think they're extremely important, especially for artists my age. I think Quadio is the future."
Quadio is the college creative network. Their app and community help college artists hone their craft, expand their networks, build their creative crews, and discover opportunities to take their passions from hobby to career. You can download the app here.