The FADER has teamed up with college creative networking app Quadio to find emerging College Creatives of the Year as they make connections and break artistic ground.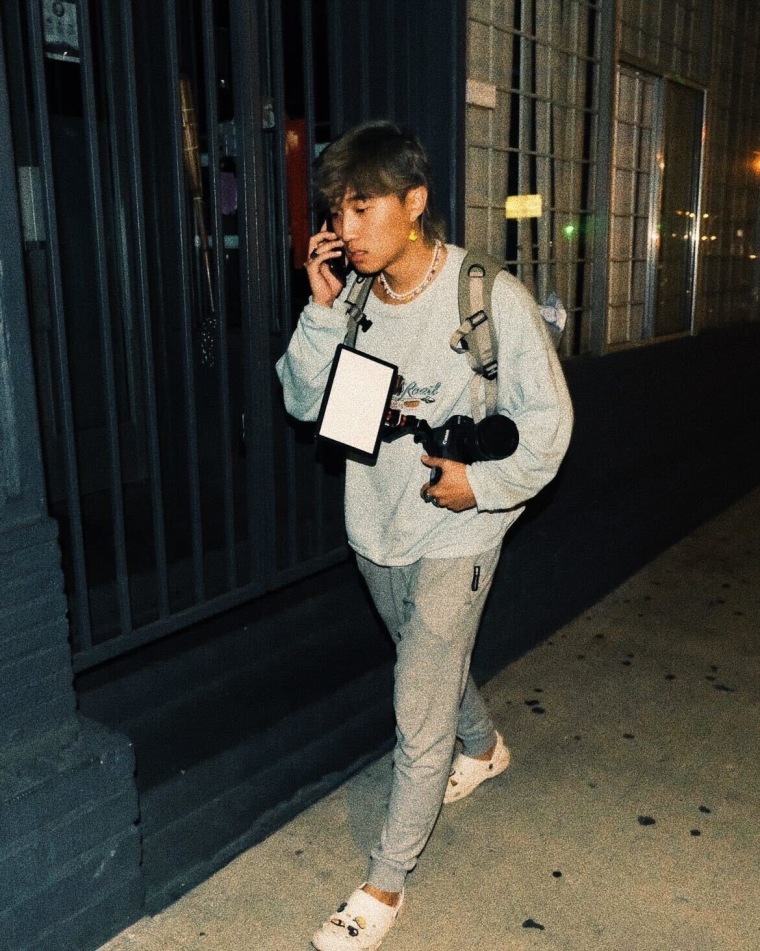 Director Bae Merola always knew he could build worlds. With a focus on photography and music videos, his work is often dark, intimate, and emotive. "My photos are more moody and vintage, and my videos are more subliminal and conceptual," he says of his work, which includes music videos by Atlanta rapper 4UNAT and Orlando-based Apollo1027. Born in South Korea, Merola moved to Tallahassee, FL when he was a year old. Growing up there is something Bae credits with his ability to work innovatively across mediums. "It definitely [impacts my work] because I was forced to think outside the box," he explained. "Since Tallahassee is very limited."
Getting his start in early childhood with Lego stop animation, he quickly incorporated more accessible technology into his budding craft. "I started shooting with my iPod and made fun action videos with my friends and our nerf guns," he said, adding this later developed into turning high school road trips into memorable montages. "I was set on being a director since freshman year of high school. Then, I really got into the music scene when I was 15 and fell in love with the culture and process."
Currently taking a break from Tallahassee Community College to explore new opportunities in L.A., Merola says creative community app Quadio has given him the platform to connect with artists from across the country. "I definitely get inspired by all the other artists," he explained. "My favorite part of the app is how you can see what people are specialized in, and what they're interested in."
For Merola, apps like Quadio will only make it easier for younger generations of creators to pursue their passions, something that circumstances and commitments like work and school can sometimes derail. "It can be easy to feel boxed in when you're younger," he explains. "This app is like a safe space for people to see your work and support and give advice."
Quadio is the college creative network. Their app and community help college artists hone their craft, expand their networks, build their creative crews, and discover opportunities to take their passions from hobby to career. You can download the app here.