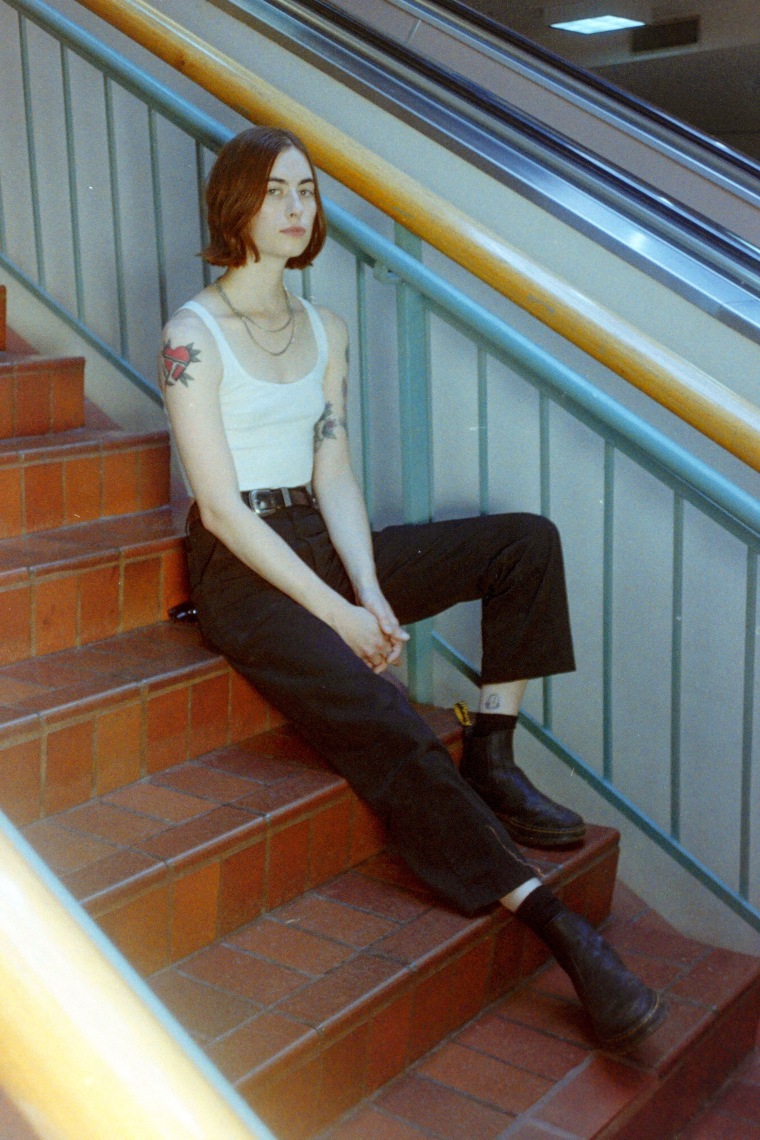 claire rousay has shared "sometimes i feel like i have no friends," a single-track project that runs exactly 28 minutes and contains multitudes. Premiered by Radio WORM earlier this month, it's now available on Bandcamp.
rousay has spent her career making the personal abstract and the abstract personal, turning intimate conversations into white noise and anonymous drones into moments of intense connection. On "sometimes," she maintains the structural purity of her early work but frees herself from its austerity, as she's done more and more this year — adding lush instrumentation and shockingly poppy vocals to her April solo LP, a softer focus, and finding a kindred spirit in mari maurice (more eaze) for the bright, ghostly shimmers of an afternoon whine.
rousay reconnects with maurice, as well as Emily Harper Scott (half of Pale Spring), on the new track. The trio gels, with rousay at the helm (electronics, field recordings, guitar, synthesizer, and voice), maurice on violin, and Scott on piano. "sometimes" starts with rustling field recordings and slow-building drones before rousay's voice enters, delivering a mostly rhetroical monologue on tenuous platonic relationships.
"How many friends do you have?" she asks. "Do you ever use the term 'best friend?'...How many releationships in your life aren't completely honest? Do you ever say something bad about someone you'd call a best friend, even if it's a little jab, here and there, when they're not around? But I guess it's called talking behind someone's back. Betrayal?"
From there, the narrative begins to blur. We're taken from a party of French speakers to a conversation in which rousay tells a freind about her 80-year-old, Vietnamese, Anthony Bourdain-obsessed tailor's South American ayahuasca trip, and to several more liminal spaces before landing in a jubilant final passage, where rousay sings uninhibited in an Auto-Tune cloak, over a few finger-picked, acoustic chords.
Listen to "sometimes i feel like i have no friends" below.