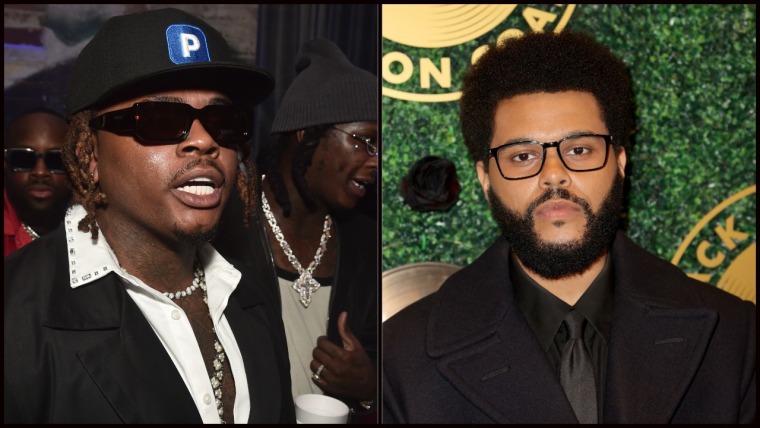 Gunna's DS4Ever was last week's best-selling album, Billboard announced yesterday. This news wouldn't be surprising — the Atlanta rapper's last solo full-length, 2020's Wunna, also debuted in the top spot — if the project hadn't arrived the same day as the Weeknd's Dawn FM. Following the record-breaking success of After Hours, the Canadian crooner's new release was expected to coast to victory. But last week's chart race ended in a near tie, and when the dust cleared at the end of the long weekend, Gunna sat atop the list. DS4Ever sold 150,300 equivalent units last week, with Dawn FM trailing just behind at 148,000 (digital only).
Both albums finished above Lin-Manuel Miranda's Encanto soundtrack, but that album is certainly not out of next week's race, as its single "We Don't Talk About Bruno" surged to number one in the UK and elsewhere last week. And while Adele's 30 fell to fourth on Billboard's Global 200 list, it stayed at number one on the Hot 100 chart, where it's stayed for nearly two months since debuting there in November.
Still, it would be foolish to assume Dawn FM is down for the count. Last week's intense promotional overload may not have earned the album the top Billboard placement, but the creative strategy helped it become last week's most-streamed record on Spotify globally and on Apple Music in the U.S, as well as number one on YouTube's trending chart and in the radio top 40, garnering more than half a billion overall streams. If After Hours proved anything, it's that the Weeknd knows how to market himself as an elite pop star.
Stream DS4Ever and Dawn FM below.