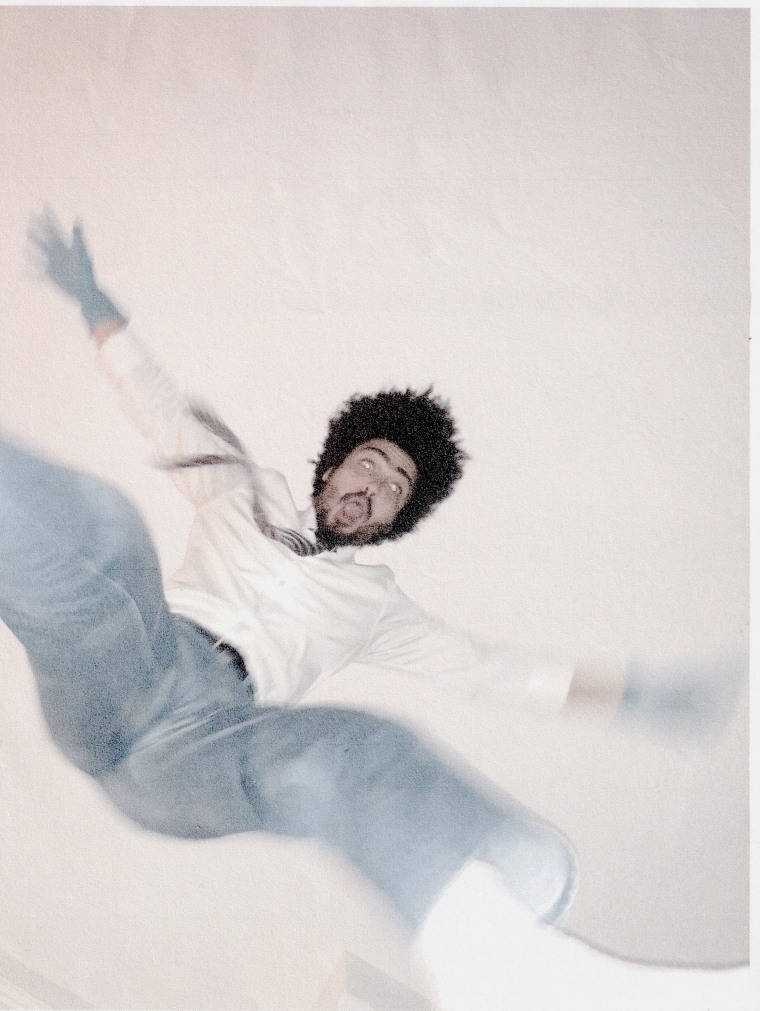 Yves Jarvis writes quick, breezy, psychedelic pop songs that slide into the ear with little resistance. Today he shared his first single since Banned, a 2021 collaborative album he made with his partner, Romy Lightman, as the Lightman Jarvis Ecstatic Band. The new track comes with an animated visual treatment directed by Chad VanGaalen.
Even for Jarvis, "Prism Through Which I Perceive" is exceptionally brief. It's also uncharacteristically maximalist, bombarding the listener with kitchen-sink production where the Montral-based multi-instrumentalist and singer was once content lingering over haunting chords on an acoustic guitar or scrappy jazz piano changes. The result is less a breath of fresh air than a momentary gale-force wind, but it serves to awaken the senses nevertheless.
VanGaalen's video is appropriately cartoonish and ephemeral, a minute-long ride through a Seussian, wondrous world. Watch it, and view Jarvis' upcoming tour dates in support of Andy Shauf, below.
Yves Jarvis / Andy Shauf 2022 North American tour dates
2/17 – Sheffield, MA – Racebrook Lodge

2/18 – Woodstock, NY – Colony SOLD OUT

2/19 – Hamden, CT – Space Ballroom

2/20 – Charlottesville, VA – The Southern Café and Music Hall

2/23 – Asheville, NC – The Grey Eagle

2/24 – Birmingham, AL – Saturn

2/26 – Orlando, FL – The Social

3/1 – Houston, TX – The Heights Theater

3/3 – San Antonio, TX – Paper Tiger

3/4 – Fort Worth, TX – Tulips FTW

3/5 – Oklahoma City, OK – Beer City Music Hall

3/8 – Tucson, AZ – 191 Toole

3/9 – Solana Beach, CA – Belly Up Tavern

4/5 – Montreal, QC – Theatre Corona

4/6 – Toronto, ON - History