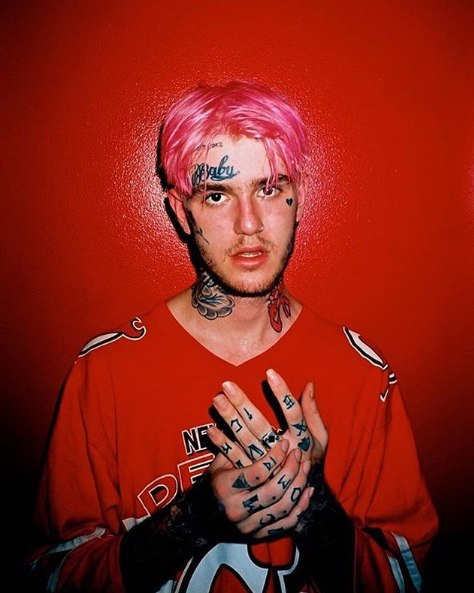 Text messages between employees of the management company in charge of Lil Peep's final tour, First Access Entertainment (FAE), have been unsealed in Peep's mother Liza Womack's wrongful death case against the corporation, Pitchfork reports. The messages were included in a 372-page document Womack submitted to Los Angeles County's Superior Court on January 28, and will be reviewed today in a hearing on an FAE motion for summary judgement.
Peep died on his tour bus in November 2017 of a fentanyl and Xanax overdose. But Womack claims the specifics of where he obtained the drugs are only part of the story. The unsealed text messages, she alleges, reveal a toxic environment of "drug-infected mismanagement" that ultimately led to her son's passing.
Among the messages is an exchange between Peep's tour manager, Belinda Mercer, and another FAE employee, Daisy Quin, describing the general disarray of the tour, which Mercer calls "a proper mess." Apparently referring to FAE's CEO, Sarah Stennett, she writes, "Sarah knows." In another exchange, Mercer tells a colleague about her detainment at the Canadian border after drugs were discovered in her bag and elsewhere on the bus, calling it "the most mortifying experience of [her] life." The incident was detailed by Rolling Stone's David Peisner in a 2019 report on the events surrounding Peep's death.
Womack's lawsuit accuses FAE, Mercer, Stennett, and Peep's previous manager Brian "Chase" Ortega of wrongful death, negligence, and breach of contract. The FADER has reached out to representatives of the plaintiff and the defendants for further comment.