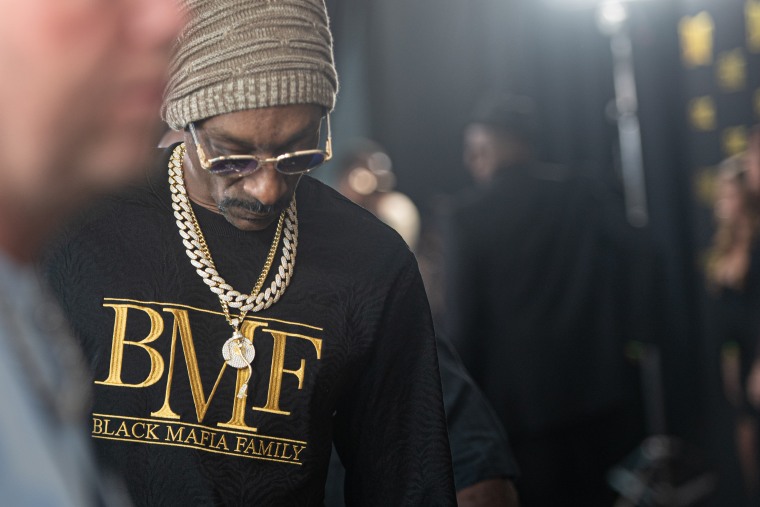 This post contains descriptions of sexual assault.
A woman has accused Snoop Dogg and his associate Bishop Don Juan of sexual assault and battery, according to reports from TMZ and Pitchfork.
The incident alleged in the complaint took place after a concert on May 29, 2013. The woman, named Jane Doe in filings, reportedly claims to have been taken home against her will by Bishop Don Juan and forced to engage in oral sex. She alleges that she was brought to a music studio by Juan the next day and claims that Snoop Dogg forced her to perform oral sex in a bathroom. A representative for Snoop Dogg denied the allegations to TMZ.
Snoop Dogg is reportedly being sued for sexual assault and battery by Jane Doe under the Trafficking Victims Protection Act. The complaint also reportedly names Gerber & Co, Inc., the Broadus Collection, LLC, Casa Verde Capital, LLC, and Merry Jane Events, Inc.
The FADER has reached out to representatives for Snoop Dogg and Bishop Don Juan for comment on the allegations. Today, it was revealed that Snoop Dogg acquired Death Row Records. This Friday he will release a new album called B.O.D.R. (Bacc on Death Row) and is scheduled to take the stage at the Pepsi Super Bowl LVI halftime show this Sunday with Dr. Dre, Kendrick Lamar, Eminem, and Mary J. Blige.