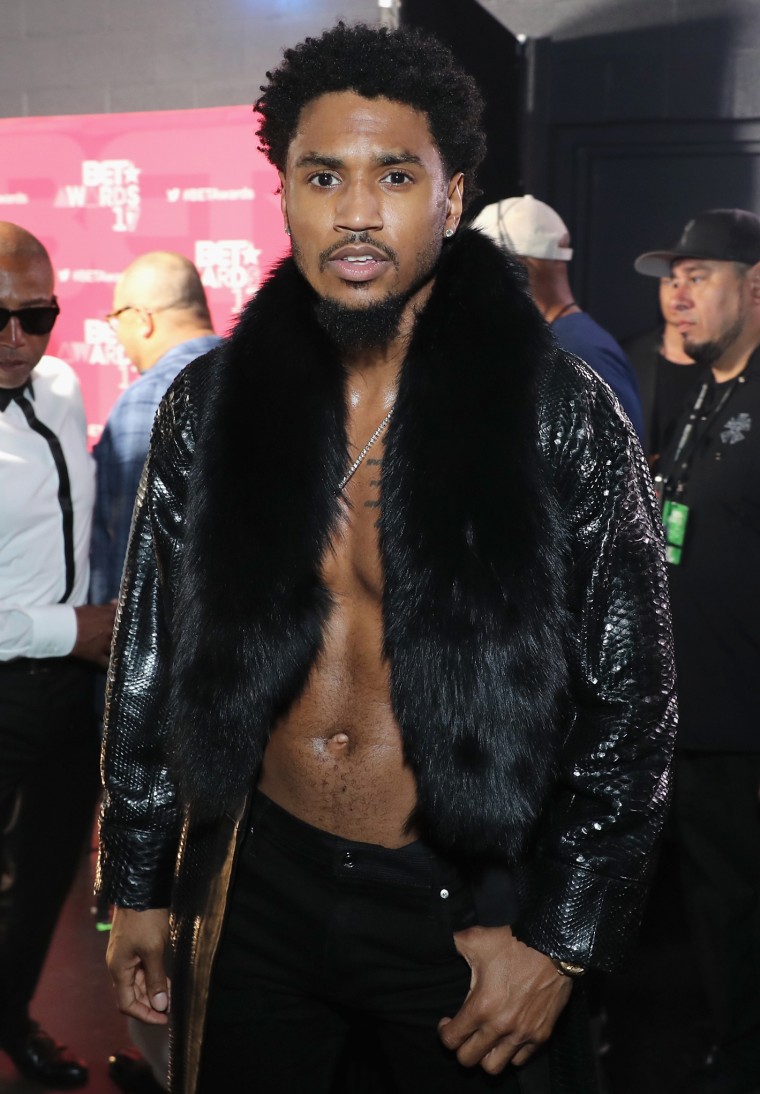 A lawsuit has been filed in Los Angeles County court seeking $20 million in damages from Tremaine Aldon Neverson a.k.a. Trey Songz on behalf of a woman who claims he raped her at a 2016 party in Los Angeles, NBC reports. The woman, identified in the complaint as Jane Doe, says she had a consensual relationship with Neverson and was attending a party at his house when he brought her upstairs and forced her into anal sex.
"After entering the bedroom, Trey Songz turned, almost immediately, into a savage rapist," the suit alleges. "Trey Songz threw Plaintiff Jane Doe to the ground, ripped Plaintiff Jane Doe's pants off, pinned Plaintiff Jane Doe down face first and forced Defendant Trey Songz' penis into Plaintiff's anus without Plaintiff Jane Doe's consent."
The suit was filed by Florida attorney Ariel E. Mitchell, who is representing Jauhara Jeffries in a separate case against Neverson stemming from another alleged sexual assault at a Miami nightclub on New Years Day 2018. Neverson's attorney filed a motion yesterday to dismiss that case yesterday, accusing Mitchell of offering an unnamed witness at least $100,000 to corroborate Jeffries' claims.
"Earlier today, the attorney who drafted this suit was credibly accused of trying to pay a woman to falsely accuse Trey," a representative of Neverson wrote in response to the newer rape allegations. "Hours later, that same attorney has filed this suit on behalf of an anonymous client. It isn't hard to see what's happening here, and it is a shame for genuine victims of sexual assault."
Mitchell, in turn, denied the witness tampering accusation to TMZ. "The allegation is without merit and is a desperate attempt to shift the narrative away from Trey Songz's consistent pattern of predatory behavior," she told NBC. "Trey Songz has a sordid history of attacking women, which now includes myself."
"It appears that they're desperately trying to divert attention from the horrific assault detailed in the recently filed lawsuit," her co-counsel, George Vrabeckl, wrote in an email to The FADER. "Nothing more."
Last month, Neverson denied allegations by Dylan Gonzalez, a former UNLV basketball player, that he had sexually assaulted her years earlier in Las Vegas.