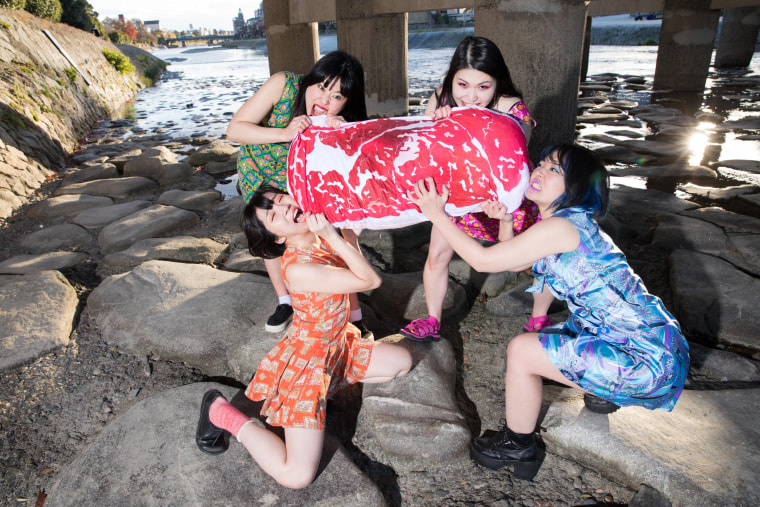 Earlier this month, Otoboke Beaver announced a new album titled Super Champon, dropping May 6 via Damnably, and shared a video for its opening track, "I am not maternal." That song had been in the ether for months, but today, Kyoto's most manic punk quartet has graced the public with "Pardon," a brand new single.
Like many Otoboke cuts, "Pardon" revels in a repetitive refrain delivered with a pummeling sneer by the group's frenetic frontwoman, Accorinrin. The hook in question is "I don't know what you mean," a simple statement that starts out polite and ends up angry, devolving into shouts "Shut the fuck up!" by track's end.
"Sometimes, the more you insist, the harder it is to understand you," the band explain. "We don't have time to understand if you don't have time to understand."
Toshikazu Tamura's video for the song plays on the language barrier between the group and their global audience, showing the phrase in a laundry list of alphabets that flash in neon across split-screen shots of each member of the band performing the track.
Watch it below.