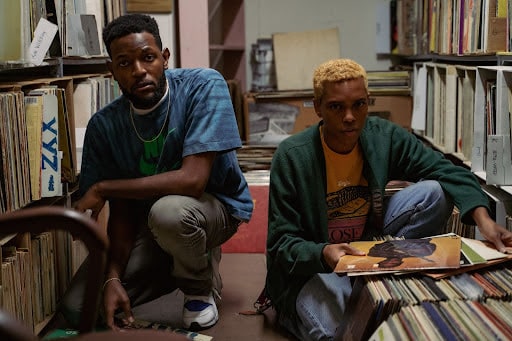 They Hate Change are rolling out the red carpet for their long-awaited debut LP, Finally, New, which drops May 13 on Jagjaguwar. Today, the Tampa duo shared "Blatant Localism," which follows their November track "1000 Horses" and "From the Floor" — released earlier this month along with their album announcement — as the record's third single.
The song finds Dre and Vonne flowing over a faded, glitchy beat, clowning rappers who feign wealth in their music videos for clout. "What part of the game is this? Rap n—s pullin' scams, tryna look rich?" Vonne wonders in the track's opening lines. "They ain't who they say they is / Knew that it was was cap when we seen 'em on the list."
In a statement, they explained that their opposition was not to flexing in and of itself, but to the falsehood and unoriginality of most flexes. "As the cycle of rap cliches continues, we remain levelheaded," they wrote. "Rather than flexing rented cars and rented jewelry, we're talking vintage cameras and how we came up selling tapes at DIY shows. Few minor flexes about designer dogs and staple name brand pieces, but it's a break from the gimmicks and a PSA for those who continue to live a façade; we're asking for everyone to show what's really behind the curtain. Blatant Localism is our Skate Punk Jam."
Watch the visualizer for "Blatant Localism," edited by Rena Johnson, below.