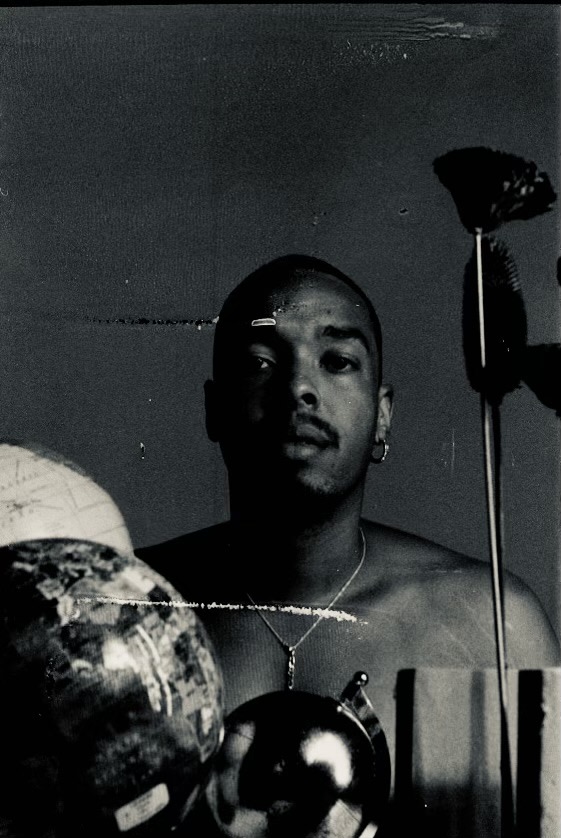 Griff Spex is a rare rapper-producer who seems unconcerned with hip-hop's mainstream trends but still sounds fresh and of the moment. This is also true of the crew he runs with, which includes adamantly weird Memphis emcees Cities Aviv and Lukah, and experimental pop artist Slic, with whom he collaborated on February's FADER-premiered "Going Thru It." The 29-year-old Far Rockaway, Queens native's debut LP (LIVE) FROM TRANSMUTATION, out today, is in a world of its own.
The new project is not a live album in the traditional sense. Rather, Spex tells The FADER, it's "(live) in the sense of the present moment... right here right now." Produced by Spex and co-mixed and mastered by Color Plus, the 10-track record is cluttered in a way that might cause a longer body of work to drag but feels endearingly messy — like the desk of a hapless intellectual — at a tight 26 minutes. From the raw emotion of opener "Energy Feast" to the silky braggadocio of the Cities Aviv-featuring "SLICE" and the cosmic jazz fusion of closer "Thought U Knew," Spex takes risks that would fall flat in less competent hands.
"I wanted to make a record that deconstructs your subconscious, Rhythmatically and sonically," Spex says. "It's called (LIVE) FROM TRANSMUTATION because it is a documentation of new formulas, but also I know I will never be the same again. It captures a spec in my transition.
Listen below.