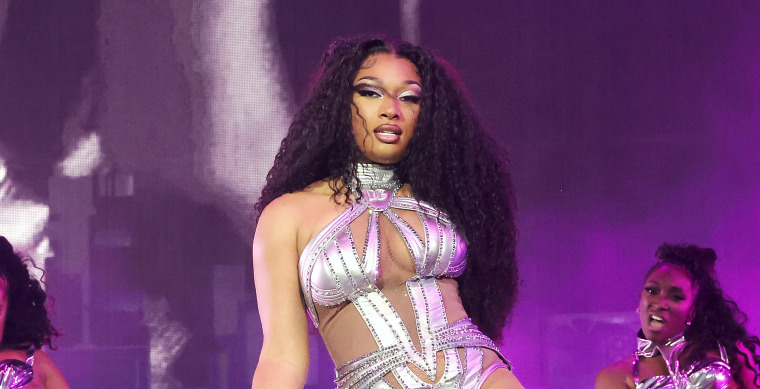 This post is sponsored by Unshackled Wines, official wine of VIP at Coachella. Create your own Coachella VIP experience at home by purchasing the Unshackled Coachella Bundle. The first 100 purchases will be gifted a FADER poster.
Megan Thee Stallion dropped a new song during her debut Coachella performance.
Before taking the stage on Saturday night, the rapper revealed she recently recorded a track that she wanted to perform at the festival, tweeting that "every time I play it for a woman they start jumping and clapping."
Making good on her promise, Megan played a brand new track, though she didn't reveal the name. The song — which reportedly samples Jodeci and Wu-Tang's "Freak'n You Remix" — seemingly takes aim at an ex, with Megan saying it was "personal" and dedicated to "whom the fuck it may concern."
Megan also performed several of her biggest hits, including "Body" and "Savage," as well as "Sweetest Pie," her recent collaboration with Dua Lipa.
Watch clips from her performance of the new song below.