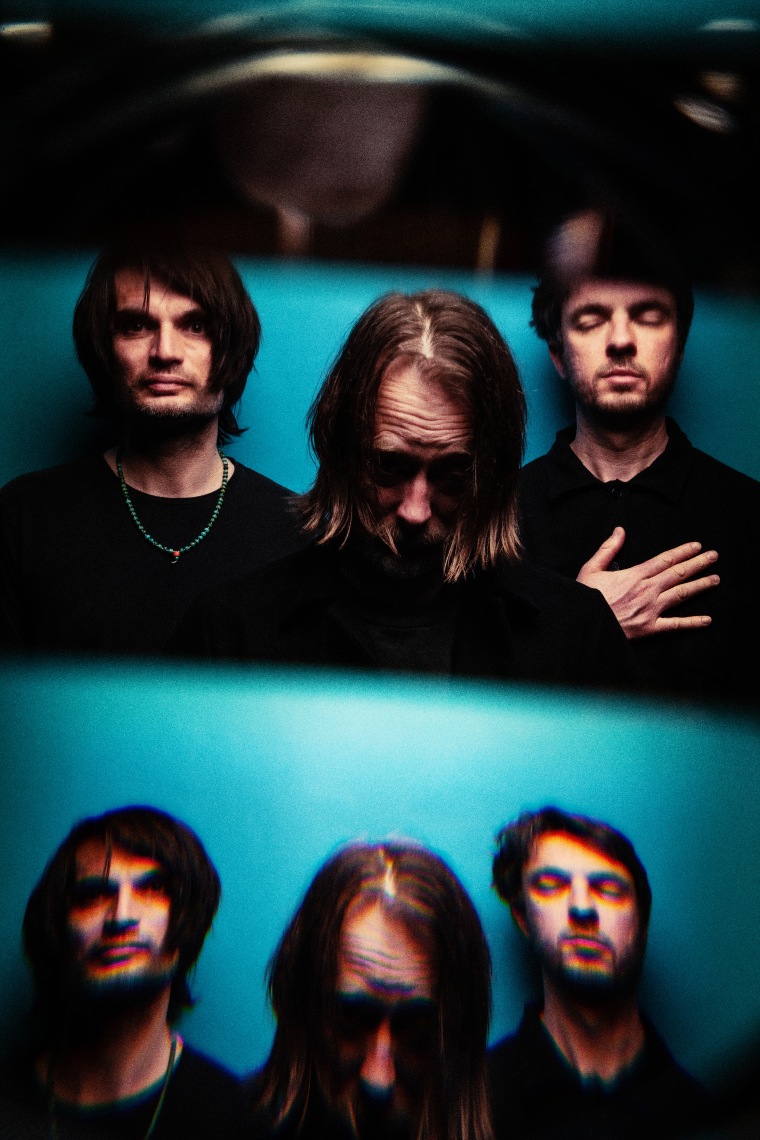 Radiohead's Thom Yorke and Jonny Greenwood ushered in the new year with the announcement that they'd formed a trio called The Smile with Sons of Kemet drummer Tom Skinner as their third. The news came with the group's first recorded song, "You'll Never Work In Television Again." Today, with the release of their fifth single, "Free In the Knowledge," they've announced that their debut album, A Light For Attracting Attention, will arrive May 13 via XL Recordings. The record is produced by long-time Radiohead collaborator Nigel Godrich.
The new song, which follows The Smile's debut track as well as three more album cuts — late January's "The Smoke," mid March's "Skrting On The Surface," and early April's "Pana-vision" — is the most Radiohead-adjacent of the forthcoming project's singles thus far. Yorke's voice soars over Greenwood's plaintive acoustic strumming, some dreamy synths, and a bed of strings courtesy of the London Contemporary Orchestra, while Skinner's often chaotic drumming stays virtually out of the way.
Watch Leo Leigh's biblical video for "Free in the Knowledge" below.