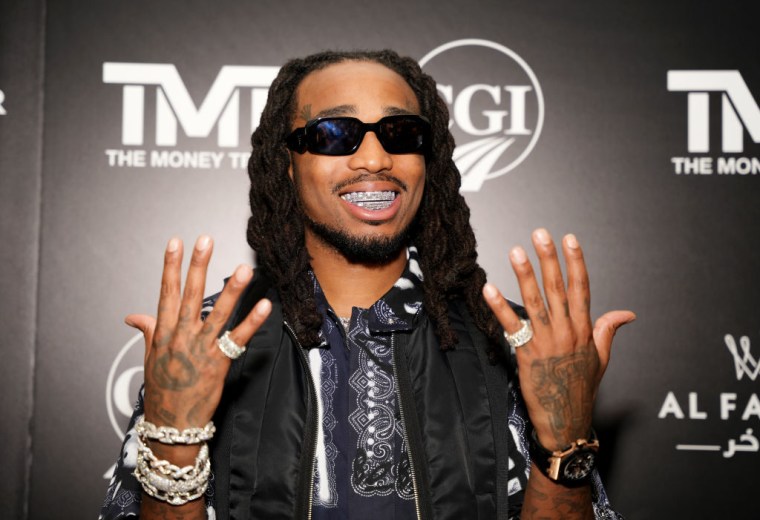 Migos' Quavo wil star in new action thriller movie Takeover, Deadline reports.
Directed by Greg Jonkajtys, Takeover features a script by Die Hard writer Jeb Stuart alongside Brandon Easton (Marvel's Agent Carter). In the action movie Quavo will play the role of Guy Miller, a man attempting to get his life back on track while on parole. However, he soon finds himself dragged into Atlanta's street racing scene. Deadline notes that the movie will feature a hybrid of live-action footage and animation to capture the energy of the races.
"I'm really excited for this opportunity, especially shooting in my hometown of Atlanta," Quavo said in a statement. "This film is an ideal opportunity to further delve into my craft, and I can't wait to see how the action plays out in this animated environment."
Quavo has previously acted in Atlanta, Black-ish, and Narcos: Mexico as well as the upcoming thriller Wash Me in the River, in which he will star alongside Robert De Niro and John Malkovich. Earlier this year he dropped solo track "Shooters Inside My Crib."