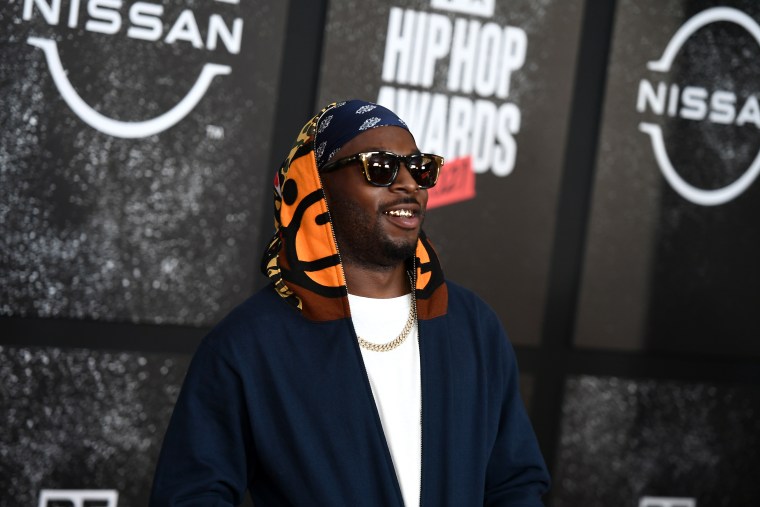 Isaiah Rashad has explicitly addressed his sexuality for the first time since a sex tape featuring him and another man leaked in February. On the latest episode of The Joe Budden Podcast, Rashad refers to himself as "sexually fluid." The May 2021 FADER cover star referenced the apparent outing in his Coachella set, playing videos of positive reactions and supportive messages on screen at the start of his performance and later thanking his fans for keeping him "alive these past couple months." But the new interview, uploaded to Budden's patreon Thursday and Youtube Friday, is the first time he's spoken on the tape directly.
"I'm still learning about it myself," Rashad tells Budden. "I'm putting my head in the books to find out the basics of it, but basically, like, I'm not in full control of, when I walk into a room, of who I'm attracted to."
He goes on to discuss his state of mind upon learning of the leak. "The first couple days was kind of weird for me," he says. "I wrecked my fuckin' car, I was super in my head." Quickly, though, circumstances required him to focus his emotional energy elsewhere.
"Out of everything, with that happening it's been a blessing, and with my grandfather dying a couple of days after, and my grandma going through what she's been through — it's been a concentration of family together more than before," he says. "I've always gotta look at the brighter side of stuff."
Watch the full interview below.