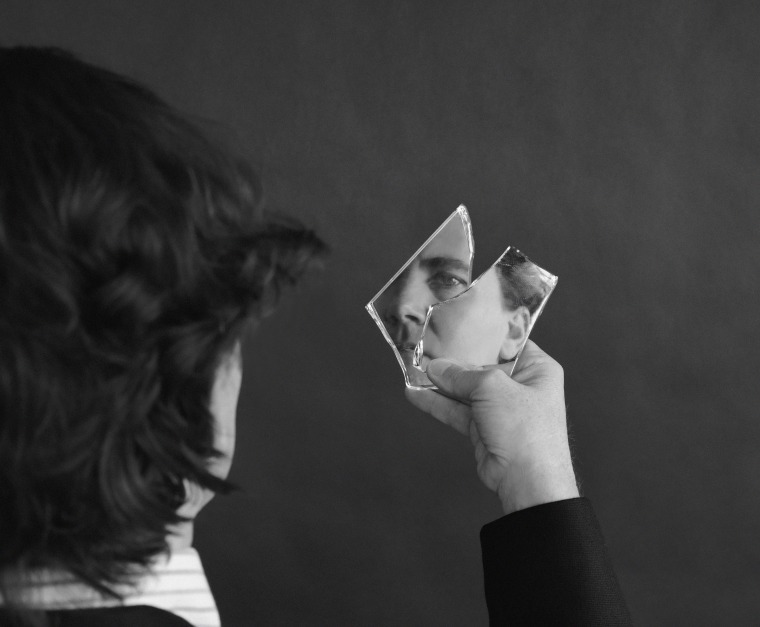 The FADER's "Songs You Need" are the tracks we can't stop playing. Check back every day for new music and follow along on our Spotify playlist.
Cass McCombs has announced his 10th studio album. Heartmind, which follows 2019's Tip of the Spear and a string of subsequent collaborative projects, is set to arrive August 19 via ANTI-. Its tracklist includes "Belong To Heaven" — a tragic, funny tribute to a deceased friend McCombs shared in late April — and a new single, "Unproud Warrior," out today along with a gorgeous, shadowy music video courtesy of Lydia Greer and Caryl Kientz.
The new song is a slow, swampy ballad that, like its predecessor, handles grief with a mix of earnest reflection and dry humor. McCombs addresses a returning soldier in the second person, helped along by Kassa Overall and Shahzad Ismaily's light, tasteful drumming, Ismaily's electric bass, Josh Krumbly's upright bass, Frank LoCrasto's Hammond organ, Cactus Moser's lap steel, tenor sax from Charlotte Greve, fiddle from Charlie Burnham, and his own guitar — not to mention vocal support from Moser, Burnham, and country legend Wynona Judd.
A six-and-a-half-minute track with all these accoutrements looks excessive and self-indulgent on paper, but the result is gorgeous and surprisingly subtle. Heavy themes like the steady slip of time are dealt with on McCombs' own eccentric terms. "It's been nearly two years now, gone by so fast / Like the fast food restaurants they built while you were away," he sings early on. And later:
You were only 17 when you enlisted, you remember
S.E. Hinton wrote The Outsiders when she was just 15
Mary Shelley wrote Frankenstein when she was just 19
And at 23, Stephen Crane published The Red Badge of Courage
Which is still known as one of the most realistic depictions of war
Even though Crane was born after the Civil War ended
Maybe sentiments of regret are not all that unrelatable.
"I made this album as a way to handle the loss of some close friends," McCombs explains. "Their memories guided me throughout and hopefully they live through the music. Strange to realize, it wasn't them who were lost, it was me."
Watch the lyric video for "Unknown Warrior" and view McCombs' upcoming tour dates — including newly revealed late summer and early fall North American and European runs, as well as five previously announced June California shows — below.
Cass McCombs 2022 tour
June 14 - Santa Ana, CA - Constellation Room
June 15 - San Diego, CA - Casbah
June 17 - Los Angeles, CA - Lodge Room
June 18 - San Francisco, CA - The Chapel
June 19 - Cayucos, CA - Schooner's
September 7 - Cleveland, OH - Beachland Ballroom
September 8 - Ferndale, MI - Magic Bag
September 9 - Chicago, IL - Thalia Hall
September 10 - Indianapolis, IN - HiFi
September 11 - Pittsburgh, PA - Mr. Small's
September 12 - Toronto, ON - Lee's Palace
September 14 - Boston, MA - Royale
September 15 - Ardmore, PA - Ardmore
September 16 - New York, NY - Webster Hall
September 17 - Washington, DC - 9:30 Club
September 28 - Madrid, ES - Teatro Bellas Artes
September 29 - Zaragoza, ES - Luis Galve
September 30 - Alicante, ES - Teatro Arnichas
October 1 - Valencia, ES - Sala Loco
October 4 - Milano, IT - Bellezza
October 6 - St. Gallen, CH - Palace St. Gallen
October 7 - Schorndorf, DE - Manufaktur
October 8 - Paris, FR - Caf De La Danse
October 10 - Bristol, UK - Redgrave Theatre
October 12 - Manchester, UK - The Stoller Hall
October 13 - London, UK - Alexandra Palace Theatre
October 15 - Dublin, IE - Liberty Hall
October 16 - Glasgow, UK - Mackintosh Church
October18 - Brussels, BE - Botanique Rotonde
October 19 - Cologne, DE - Artheater
October 20 - Utrecht, NL - Cloud 9
October 22 - Berlin, DE - Frannz Club
October 23 - Hamburg, DE - Nochtspeicher
October 25 - K benhavn S, DK - DR Studie 2
October 26 - Stockholm, SE - Slaktkyrkan
October 28 - Oslo, NO - Oslo Parkteatret