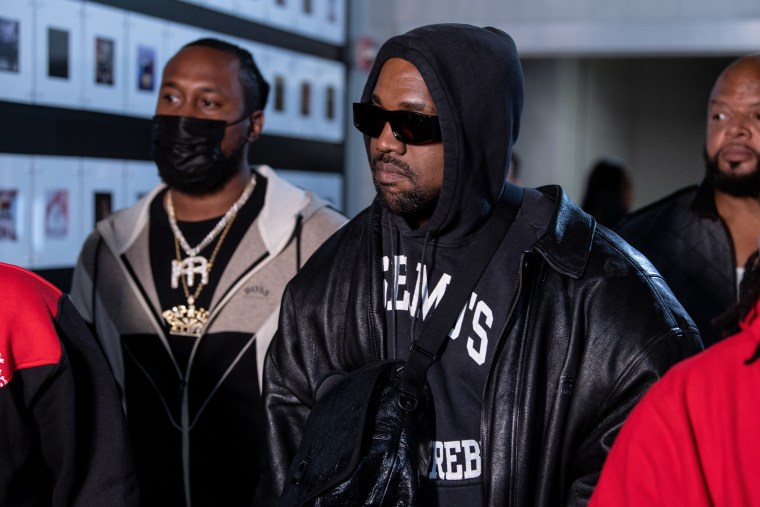 Kanye West is facing a $7.1 million lawsuit from a production company that claims the artist hasn't paid them for services rendered, TMZ reports.
In the complaint, Phantom Labs claims that West reneged on promised payments for shows they produced between June 2021 and March 2022, including his "Free Larry Hoover" show with Drake, a Donda 2 listening event in Miami, 4 weeks' worth of Sunday Service productions, and West's canceled headlining show at Coachella 2022. Though Phantom Labs says that West initially paid them, the complaint alleges that the money owed eventually began to dry up.
"We are incredibly proud of the work that we did with Ye and are disappointed that such a fruitful relationship has come to this," Phantom Labs told Variety in a statement. "A celebrity weaponizing fame and reputation to take advantage of eager collaborators is simply unacceptable."
The company alleges that West owes them $6 million plus $1.1 million in fees resulting from West's botched Coachella performance as well as additional damages. The FADER has reached out to West's representative for more information.
West has been sued multiple times over the years for allegedly not paying contractors. Employees on his 2019 opera Nebuchadnezzer asked a court to grant them $1 million in unpaid wages, and a tech company named MyChannel sued West for $7 million claiming West did not pay them for services rendered for West's Yeezy brand.
Sample clearance is also an ongoing blind spot for West. He has been sued over samples for the Donda 2 track "Flowers," the Kids See Ghosts song "Freeee," "Ultralight Beam," "New Slaves," and "Bound 2."