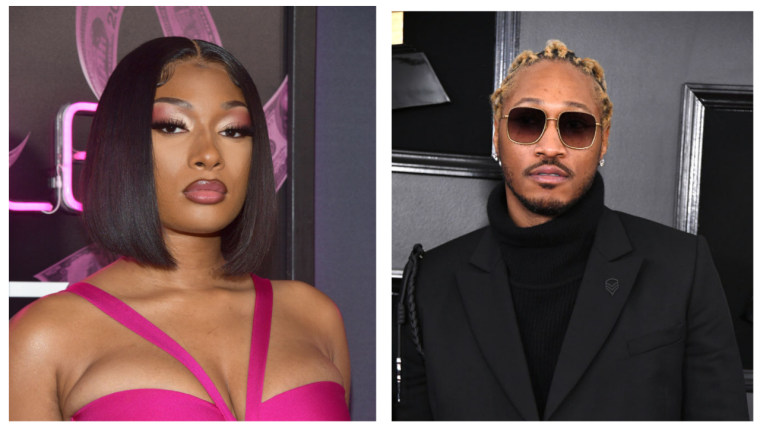 Megan Thee Stallion has shared "Pressurelicious," her first collaboration with Future. The track plays to both rapper's strengths as they trade explicit bars (her: "Spit in my mouth, I enjoy it", him: "When we fuckin', we makin' a mess") over HitKidd's heavy beat. Check out "Pressurelicious" below.
In a recent Rolling Stone interview Meg spoke about her admiration for Future, saying: "He is unapologetically himself. I appreciate that about anybody who gets up and has to do anything in the public eye. Anybody who has to read about their life online every day and deal with so many energies and can put it out into their music and do it gracefully, I feel like you deserve your flowers."
Last month Meg's "Plan B" was released alongside a new video. Earlier in the year she performed at Coachella, causing untold problems for censors screening the set in China.
Future's latest album I Never Liked You arrived in May and features the single "Wait For U," featuring Tems and Drake.