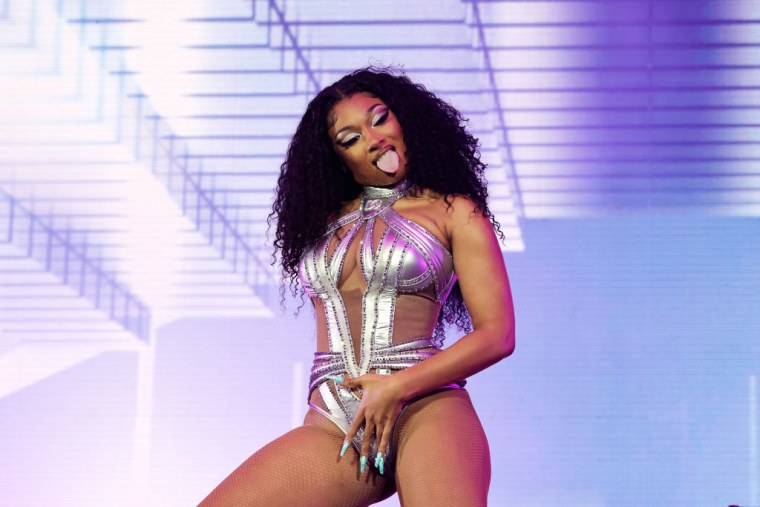 This post is sponsored by Unshackled Wines, official wine of VIP at Coachella. Create your own Coachella VIP experience at home by purchasing the Unshackled Coachella Bundle. The first 100 purchases will be gifted a FADER poster.
Megan Thee Stallion's Coachella performance was memorable for many reasons, not least the tease of a new song from the rapper. It will also live long in the memory of whoever is responsible for censoring footage of the festival for viewers in China, with Meg's x-rated lyrics causing major issues for the notoriously sensitive moral arbiters tasked with ensuring nothing too racy was shown online.
As The Hollywood Reporter notes, users of social media app WeChat were able to stream many of the Coachella performances through the use of VPNs and other means, circumventing the lack of an official stream for music fans in China. Even that footage, however, remains censored. The job of censoring music festival footage might be simple if you're handling, say, Friday night headliner Harry Styles but it's a different challenge when Megan Thee Stallion gets to the "WAP" part of her set.
As you can see below, deciding where to place black bars across the screen was a tricky decision for the censors, with the blockages moving across the screen haphazardly. The song's lyrics, too, proved a little too much for the censors but viewers protested by typing them out in full in the comment section. Some even changed the title to "Wet Ass Puxi," a reference to the Shanghai district currently undergoing a strict period of quarantine as the Chinese government looks to maintain its zero Covid policy.
Coachella is also being livestreamed via WeChat. Apparently, this performance not only made censors sweat, everyone was also joking that they're singing a song about Shanghai Puxi District. #MeganTheeStallion #Shanghailockdown pic.twitter.com/2ltSqzFC9c

— Manya Koetse (@manyapan) April 17, 2022