Four Tet shares new Ellie Golding remix and new song under his broken text alias
A new version of Goulding's "Easy Lover" plus a track called "(̸̢̛̼̞̭͋ͅ​)​̸͚̰͛̔̾̀̿͒͂v̴̢͚͚͎ȯ̶̞̮͖̑̈́​)​̸̳̥̰̜̥̺̐ͅ​)​̴͎̜͍̱̋̌͋̓̾̚ ̷̨ʅ͡͡͡͡͡͡͡͡͡͡͡​(​۝ʅ͡͡͡͡͡͡͡͡͡͡͡​(​Ɵʅ͡͡͡͡͡͡͡͡͡͡͡​(​̸̢̛̼̞̭͋ͅ​)​̸͚̰͛̔̾̀̿͒͂​:​̴͓̞̑̌̂̆̊͋̀​:​̸͎̟̯̂̓̌​:​̶̢͙͙͕̠̩͆​(​̷̮͍͚̫͚͂̍​)​̵̳̗̊​(​Ɵʅ͡͡͡͡͡͡͡͡͡͡͡​(​̸̢̛̼̞̭͋ͅ​)​̸͚̰͛̔̾̀̿͒͂v̴̢͚͚͎ȯ̶̞̮͖̑̈́​)​̸̳̥̰̜̥̺̐ͅ​)​̴͎̜͍̱̋̌͋̓̾̚ ̷̨ʅ͡͡͡͡͡͡͡͡͡͡͡."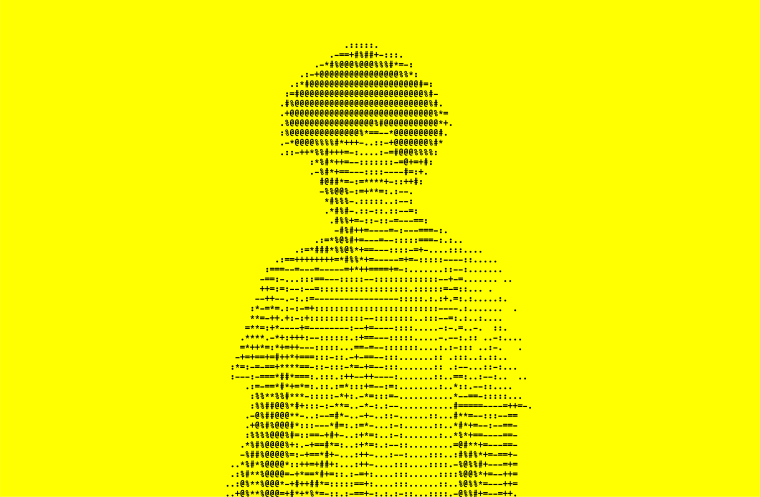 Kieran Hebden's choices of how and when to release his music are always fascinating to watch. This year he's released two singles under his most popular alias Four Tet ("Scythe Master" and "Watersynth") while revitalizing his KH moniker in May for the Songs You Need-playlisted "Looking At My Pager." On Thursday, Hebden released a new song as ⣎⡇ꉺლ༽இ•̛)ྀ◞ ༎ຶ ༽ৣৢ؞ৢ؞ؖ ꉺლ. The title is written in broken text that overlaps other words and sentences, so I'm going to give it its own line. The song is called:
"(̸̢̛̼̞̭͋ͅ​)​̸͚̰͛̔̾̀̿͒͂v̴̢͚͚͎ȯ̶̞̮͖̑̈́​)​̸̳̥̰̜̥̺̐ͅ​)​̴͎̜͍̱̋̌͋̓̾̚ ̷̨ʅ͡͡͡͡͡͡͡͡͡͡͡​(​۝ʅ͡͡͡͡͡͡͡͡͡͡͡​(​Ɵʅ͡͡͡͡͡͡͡͡͡͡͡​(​̸̢̛̼̞̭͋ͅ​)​̸͚̰͛̔̾̀̿͒͂​:​̴͓̞̑̌̂̆̊͋̀​:​̸͎̟̯̂̓̌​:​̶̢͙͙͕̠̩͆​(​̷̮͍͚̫͚͂̍​)​̵̳̗̊​(​Ɵʅ͡͡͡͡͡͡͡͡͡͡͡​(​̸̢̛̼̞̭͋ͅ​)​̸͚̰͛̔̾̀̿͒͂v̴̢͚͚͎ȯ̶̞̮͖̑̈́​)​̸̳̥̰̜̥̺̐ͅ​)​̴͎̜͍̱̋̌͋̓̾̚ ̷̨ʅ͡͡͡͡͡͡͡͡͡͡͡."
I pray copying and pasting that doesn't break our website.
But that's not all! Today, U.K. pop star Ellie Golding shared a Four Tet remix of her new song "Easy Lover." Peak Robyn-vibes kick the song off with strobing synths and heart-starting four-on-the-floor beat, but Hebden keeps things in white label territory with his stunning lattice-like treatment of Goulding's vocals. She expressed her enthusiasm for the track in a tweet this week: I've been a fan of @FourTet forever and I'm so happy he's remixed Easy lover for your listening pleasure, coming this Friday. Particularly obsessed with this one x."
Listen to both songs below.