Song You Need: LustSickPuppy reclaims their iconography
"might b" and its accompanying music video are hyper-confident assertions of the Brooklyn artist's dominance.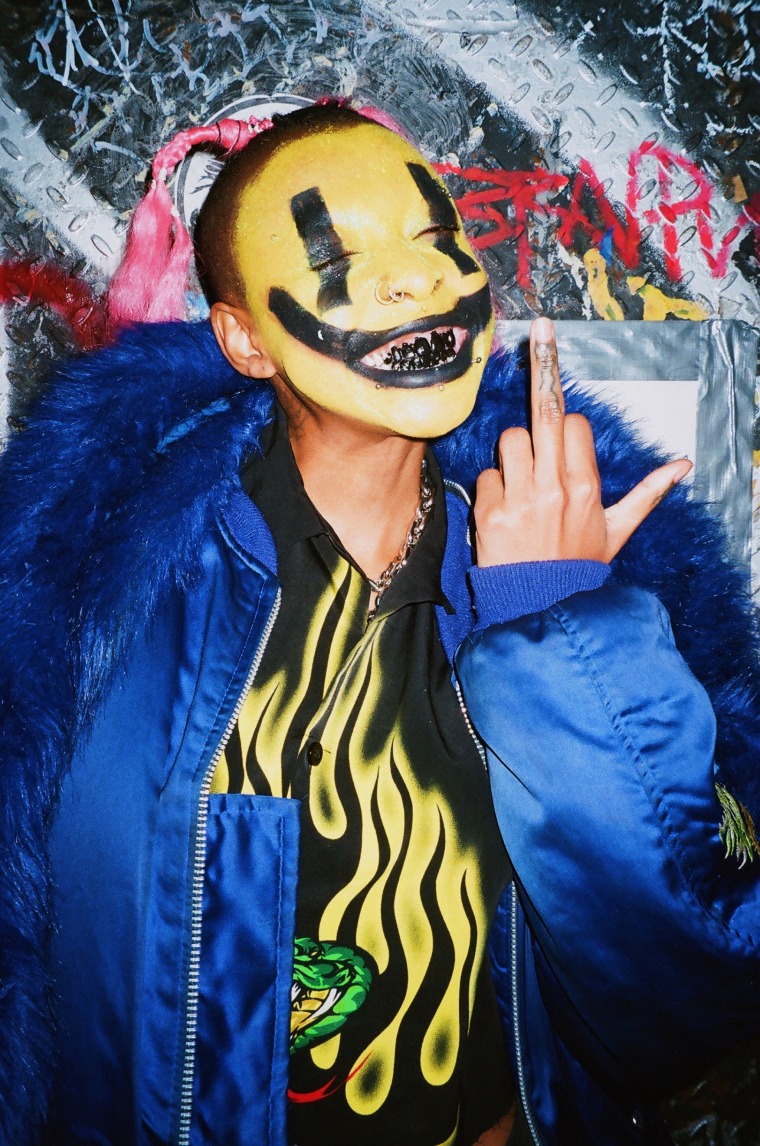 The FADER's "Songs You Need" are the tracks we can't stop playing. Check back every day for new music and follow along on our Spotify playlist.
No one does DIY quite like LustSickPuppy does. The born-and-bred Brooklynite has created an extremely specific self-mythology and built a whole world around it. Their sex-crazed-canine persona weaves a curving and colorful through line across their work as a rapper, producer, videographer, and performance artist. And their new single, "might b," is a sharp reminder of their creative bona fides to anyone who may have forgotten them in the months since they last dropped.
Featureless, self-produced, and arriving alongside a self-directed visual treatment, the new song is "about me being an icon that could pull whoever I want to IF I SO CHOOSE," according to LSP. "Got your man talkin' spicy / Talkin' bout he wanna wife me," they brag over their own hyperkinetic beat — an absolutely bonkers swarm of saturated synths and high-bpm percussion. "Now this bitch wanna fight me / Fuckin' your man, bitch I might be."
The song is deeper than a run-of-the-mill flex, though: It's a statement of empowerment, a message made apparent in the accompanying clip. "For this video I put a group of various queer artists in my Smiley face paint," they explained to The FADER in an email. "Yes, MY smiley face paint that I have been doing for years. This face paint I've been doing represents me existing as a black queer person having to smile my way through this fucked up world. It's the idea that if you can't see past this face, you will never be able to connect with me deeply."
Last month, one of the more embarrassing white rappers on the internet donned LustSickPuppy's deranged look for a barely lucid, transphobic TikTok rant. The video bothered LSP, whose work is antithetical to that message. "Like contacts, black teeth, the whole thing was ripped from me," they wrote. "I've been performing in this face paint for years now and it means a lot to me. No, I didn't invent the actual 'smiley face' imagery, but this face has been such a huge element of my art that people in my scene, who are fans of mine, or who have stumbled on my page can easily recognize it as a part of my brand."
"might b," like every track worth its weight in wax, is more than meets the eye. Above all else, though, it's impossible to listen to without dancing a little.