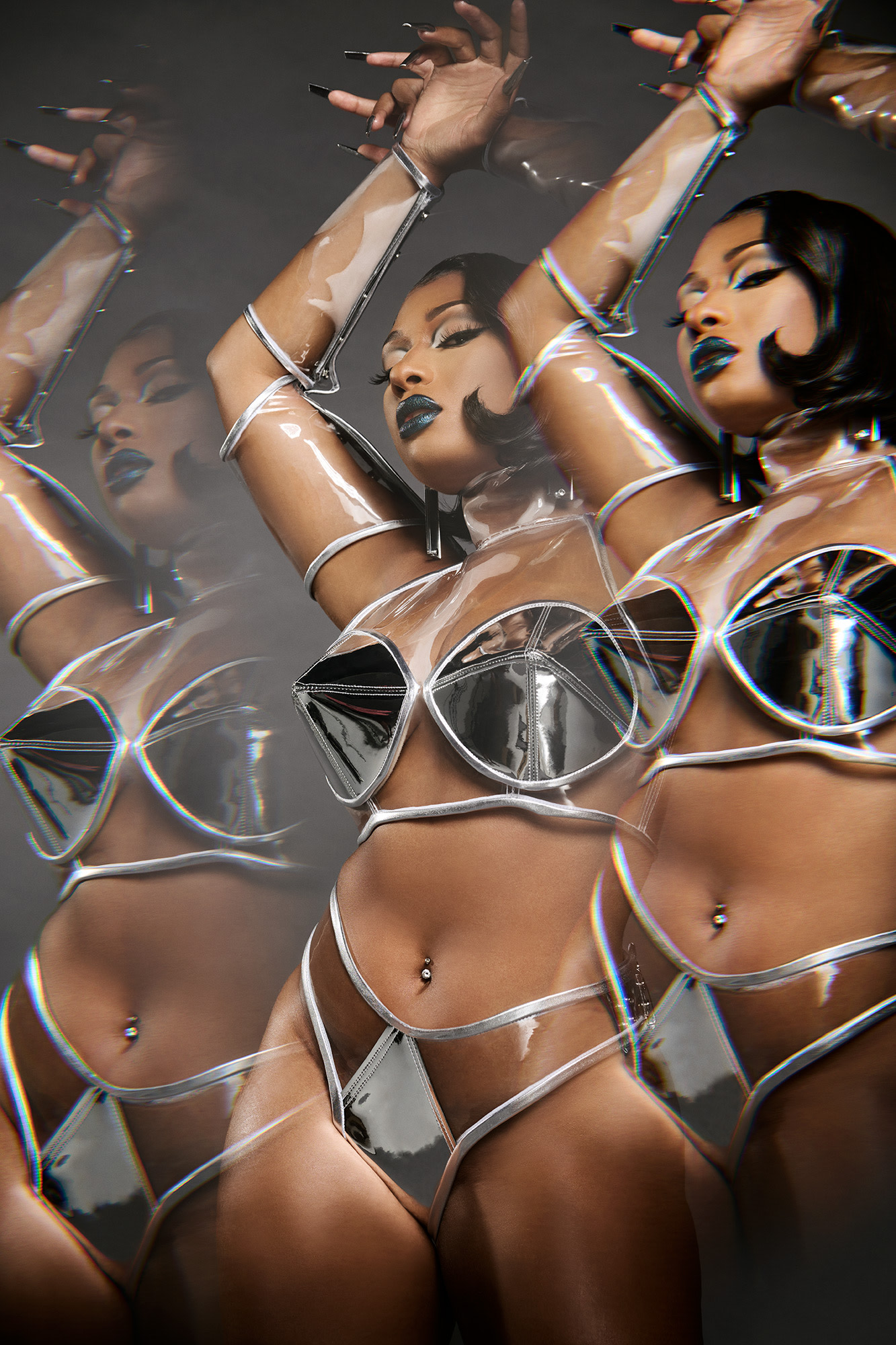 Who are 1501 Certified Entertainment?
1501 are an independent record label founded in 2016 whose CEO will be familiar to MLB fans. Carl Crawford, nicknamed "The Perfect Storm," started the label after retiring from a career that saw him play left field for the Tampa Bay Rays, Boston Red Sox, and Los Angeles Dodgers. 1501 signed Megan Thee Stallion in 2018 with her Tina Snow mixtape being her first project released as part of the deal. At the time of her signing, 1501 was being run day-to-day by operations manager T. Farris, a former A&R at Houston label Swishahouse. Other artists signed to the label include D-Raww, K'Ona Lisa, and "Buss It" star Erica Banks.
Isn't Megan also signed to 300 Entertainment?
She is. In November 2018 Megan revealed she had become the first female artist on a roster including Young Thug, YNW Melly, and Gunna. This wasn't the end of her time with 1501, however, with the 300 deal covering distribution only. That means the NYC-based label led by Lyor Cohen markets and distributes her music to listeners. That's why both 300 and 1501 are credited on everything Megan has released in the past four years. She has never had any public issue with 300 nor named them in any legal proceedings.
And she is managed by Roc Nation, too?
When did the legal issues first arise?
In March 2020 Megan sued 1501 Certified and Crawford, claiming they were blocking her from releasing music while refusing to renegotiate or terminate a contract she called "entirely unconscionable." Speaking on Instagram Live at the time, she told her followers: "When I signed, I didn't really know what was in my contract. I think I was, like, 20."
The terms of the deal were flagged by Roc Nation bosses as being unusual, with recording profits split 60-40 in favor of 1501, rather than the industry standard of 50-50. The agreement is also what's referred to as a "360 deal," meaning 1501 get a cut of income streams outside of recorded music, such as live shows and commercial deals. Roc Nation and Megan attempted to re-negotiate the deal with 1501, who then filed a request to block her from releasing new music. This led to the first lawsuit and on March 2, a judge ruled in Megan's favor, issuing a temporary restraining order against the label and allowing Megan to release her Suga EP.

What does Megan have to do to fulfill her contract?
As of late 2021 she believed she owed 1501 two more studio albums. The first, Something For Thee Hotties, was released in October of that year. This is where the definition of an album comes in. On February 18, 2022, Megan filed a suit in an attempt to have Something legally recognized as an album.
1501 countersued a month later, stating that it did not meet their agreed terms for an album. During this back-and-forth there has been Megan's stated belief that its runtime (45m 2s) makes it an album, while 1501 shared an Instagram post calling it a "bullshit ass mix tape."
Is there an agreed-upon definition of what an album is?
"There is no globally agreed upon definition of what constitutes an album," Craig Averill, a partner at the entertainment law firm Serling Rooks Hunter McKoy Worob & Averill LLP, tells The FADER. "Labels will often insist that the material is recorded in a studio, meaning that they're not live tracks. The second point is 'newly recorded,' i.e. if a song features on your first album you can't also have it on your second album. You also often see an agreement on the number of tracks that will feature on an album and the total running length. This is to avoid the artist trying to get through a commitment and delivering a three-song album, for example.
When it comes to a label accepting the masters there are two phrases commonly used with new artists: "technically satisfactory" and "commercially satisfactory." The first means basically whatever is delivered can be distributed. The second is more subjective: if the label believes the project is low quality, it will ask for the work to be re-recorded or altered.

Does that mean that Traumazine could technically be her final album on 1501?
Megan will certainly be hoping so, yes. Although she released the album earlier this month (note its 51m 5s runtime) a court ruling will decide whether it officially counts towards the agreement she signed back in 2018. Should the court rule in the label's favor, Meg will still be on the hook for two more albums.
Shortly after the release of Traumazine Megan and her legal team amended the previous complaint to include both albums. Megan was not initially seeking any financial compensation but has now stated that, if successful, she wants $1 million in unpaid royalties. She also states that she believes 1501 leaked Traumazine early, a claim the label denies. 1501, in return, claim Megan owes them "many millions" from revenue streams including live shows and merchandise. In her bid to get to the bottom of the leak Megan and her legal team filed a suit against 300 parent company Warner Music demanding they hand over documents identifying the source.

Should the court rule in favor of 1501, is there any way out of the deal for Megan?
"If she has one album left I'd advise my client to suck it up and make the album," Averill says. "If the relationship has completely broken down you could, in theory, negotiate a termination and buyout. The problem is that any label with an artist at Megan's level will fear a rival signing her and doing better than them with her music. It's much easier if you don't have success. Artists get dropped all the time and get their masters back. It's only when it gets this high profile that the disputes and litigation begin."
What has Carl Crawford said about all of this?
In a 2020 interview with Billboard, Crawford denied all wrongdoing and claimed the multiple lawsuits were evidence of Roc Nation attempting to force him to the table to renegotiate.
He has also accused T. Farris of being the one who is responsible for laying out the initial contract, stating that he was new to the music industry at the time and lacked understanding as he transitioned away from his baseball career.

Is it common for these disputes to go to court?
"No," Averill says. He says that less than 1% of artist-label disputes reach court. "Most times both sides work it out. Artists have the choice of either honoring the contract or negotiating to get their masters back and paying an override."
Are deals based around albums outdated in a streaming era where the line between an album and a mixtape is blurry?
"I have clients who have been able to negotiate down from three minutes a song down to two and a half," Averill says, adding that modern era is changing the make-up of artist contracts. "Some artists just don't release albums. Instead of doing albums as the basis of a contract period, I'm seeing artists who are more single or EP-driven negotiating a series of 10 masters in mutually agreed formats. That's bog-standard for electronic artists, for example. Otherwise, you have artists who get stuck in deals because they just don't make albums anymore.
What's next?
An in-person deposition is scheduled for mid-October, with the case expected to run until 2023.
The FADER has reached out to representatives for Megan Thee Stallion and 1501 Certified Entertainment for comment.