Song You Need: Ela Minus and DJ Python dance in the April rain
"Abril Lluvias Mil" is the final piece of their three-track joint EP, ♡, released last Friday via Smugglers Way.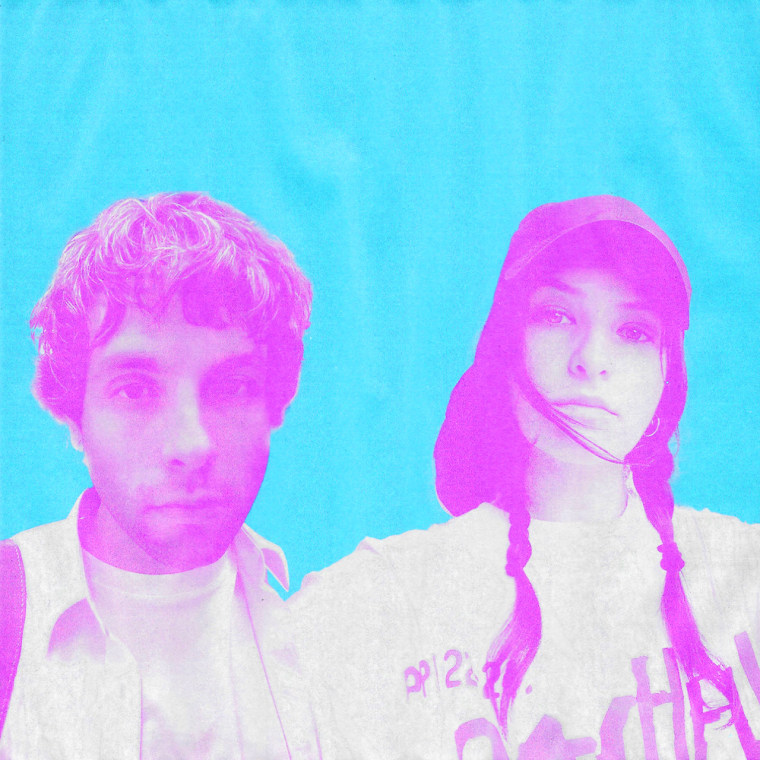 The FADER's "Songs You Need" are the tracks we can't stop playing. Check back every day for new music and follow along on our Spotify playlist.
Ela Minus and DJ Python's collaborative debut, the ♡ EP, is an effortless fusion. Pronounced "corazón," the new project combines buoyant vocals from Minus — the Colombia-born, Brooklyn-based singer-producer born Gabriela Jimeno — with tidal synth swells from Python — the knob-twisting alias of the elusive Brian Piñeyro, a first-generation Argentinian-Ecuadorian-American raised in Miami and currently transmitting from Queens — to spirit its listeners somewhere far from shore, rocking us gently on its sound waves while a vaguely menacing storm gathers in the distance.
The three-track tape was already two-thirds out of the womb by the time of its official release last Friday: Its anthemic closer, "Pájaros En Verano," arrived early in August with the record's announcement. And its disorienting opener, "Kiss U," dropped a week before today. The bridge between those two cuts came Friday with "Abril Lluvias Mil," a trancelike slow groove that takes its title from the Spanish saying "En abril, lluvias mil" ("In April, 1,000 rain storms").
The song is structured around a simple, echoing drum loop that anchors the rest of Python's waterlogged instrumental to the ocean floor so that its vibrations rise to the surface entirely warped from their original form. Minus' top line is similarly soothing and repetitive, but the quiet ripples immediately visible to the naked eye belie a threatening undercurrent. "La luz o la sombra" ("light or shadow"), she sing-chants, a seductive synth warbling beneath her. "Voy a cegarte con mi voz / Voy a quitarte con la luz / Las ganas de quemarte." ("I'm gonna blind you with my voice / I'm gonna take you away with the light / The desire to burn you.")
Listen to Ela Minus and DJ Python's ♡ EP in full below.