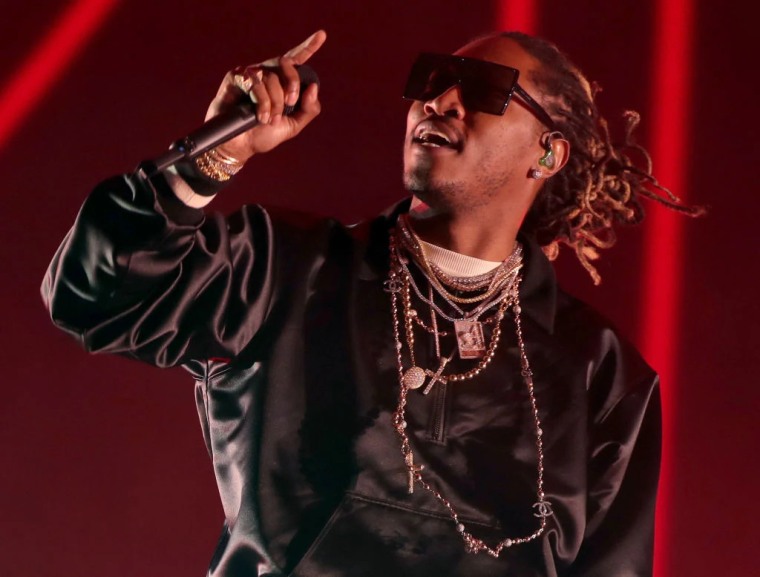 Future has sold his publishing catalog to Influence Media Partners, the company announced in a press release Tuesday afternoon. A source told Variety that the deal was finalized in the "high eight figures."
"I put everything into my music, and I wanted to make sure these were in good hands as I thought about the next chapter of these songs," Future is quoted as saying in the release. "I'm proud to partner up with Rene [McLean, a founding advisor at the company] and the team at Influence Media and send a signal that this music has timeless value. My music is my art, and these songs represent some of the most precious artwork of my career." The FADER has reached out to a representative of Future for further information on the deal.
The news comes on the same day as a Billboard piece on Kanye West's alleged interest in selling his share of his publishing catalog for $175 million (35 times its gross annual profit). Hours later, Ye made a since-deleted post to Instagram contradicting that report:
JUST LIKE TAYLOR SWIFT
MY PUBLISHING IS BEING PUT UP FOR SALE WITHOUT MY KNOWLEDGE
NOT FOR SALE
Influence Media Partners describe themselves on their website as "a music and entertainment platform that is focused on investing in the recording and publishing rights of commercially proven songs that resonate throughout pop culture." In the statements below (also quoted in the aforementioned press release), McLean and Lynn Hazan, Influence Media's co-managing partner, weigh in on how acquiring Future's catalog furthers that mission.
"Future is a cultural icon. He continues to be a blueprint for impact and success in the music industry and has reinvented music in ways that no one has ever expected. It is rare to find someone who moves music and culture at the same speed with his distinct vocal and melodic style. His prolific career and continued popularity more than 15 years into the game is a testament to his undeniable influence on the contemporary music and culture landscape. We're honored to be partnered with him." — Rene McLean
"We consider Future an artist of the ages. He resonates across a spectrum of demographics. We're so excited about this partnership, it's a fitting addition to our growing repertoire of top-tier talent and promotes our forward-thinking mission. During my tenure at Epic Records, I was able to work with and support Future throughout his pivotal career. Now at Influence, it feels like fate to be able to collaborate with him again alongside my dynamic partners to protect his legacy and works." — Lynn Hazan