New study finds Spotify slow to take down "white supremacist music"
The report was published this past Thursday by the Anti-Defamation League.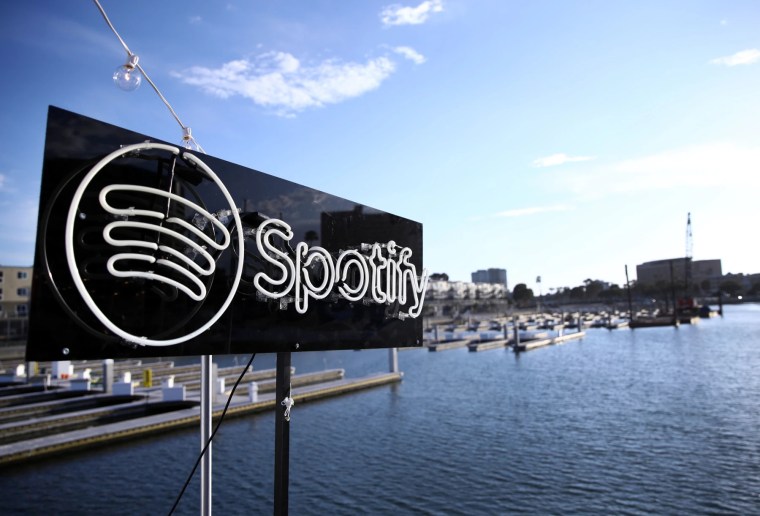 A new report by the Anti-Defamation League — an international, non-governmental Jewish organization that specializes in civil rights law and is largely focused on fighting antisemitism — finds that Spotify has been slow to act on concerns of rampant white supremacist content on the platform raised by a previous ADL study published in February. The earlier investigation stemmed from Spotify's controversial refusal to cut ties with Joe Rogan and his hugely successful podcast, The Joe Rogan Experience, after an open letter to the company signed by 270 medical professionals accused him of spreading COVID misinformation and referred to him as a "menace to public health," prompting a plethora of artists to remove their music from the app. The follow-up report, released last Thursday (September 22), was picked up by Billboard this past Monday (September 26).
After February's revelations, Spotify pledged to implement "a much more explicit anti-extremism policy." But according to the ADL's updated findings, Spotify is still "not only allowing the racism and incitement of white supremacist music, it is actively promoting that content on its own playlists." The report goes on to list 40 "white supremacist artists with a presence" on the platform, split across several subgenres of racist, antisemitic, xenophobic, sexist, homophobic, transphobic, and otherwise hateful content. These include acts such as Ironmensch, Elessar and OBNX, categorized within the vaporwave subgenre "fashwave;" Rock Against Communism groups Kushfrost, Pugilato NSHC, and 13 Knots; National Socialist Black Metal bands Übermensch, Wiking 1940, and Mayhem; and the openly fascist harstyle producer DJ Dark Matter. Screenshots included in the article show playlists curated by Spotify itself promoting many of these musicians' work.
Speaking to Billboard, a representative of Spotify emphasized that the massive corporation "takes content concerns very seriously, and leverage[s] a variety of algorithmic and human detection measures to ensure that all of the content on [the app] is in keeping with [its] Platform Rules." According to the rep, Spotify employs a team of "experts" that "regularly reviews and takes action against violative content," including (per Billboard's Chris Eggertsen) "12,000 podcast episodes, 19,000 playlists, 160 songs, and nearly 20 albums."
The FADER has reached out to a Spotify spokesperson for further comment.