Song You Need: Soft Crash and Marie Davidson soundtrack the apocalypse
"Your Last Everything (Soft Crash Angel)" is the titular bonus track from Soft Crash's forthcoming debut LP.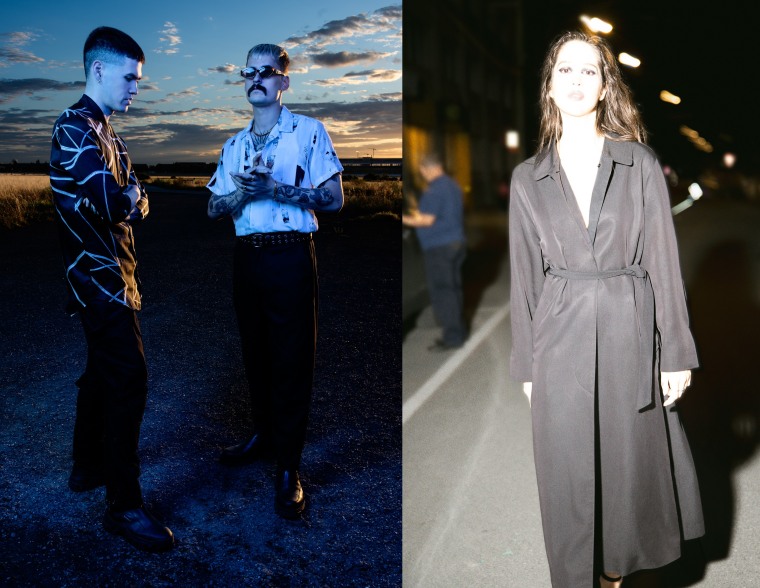 The FADER's "Songs You Need" are the tracks we can't stop playing. Check back every day for new music and follow along on our Spotify playlist.
Soft Crash, the Berlin-based electronic duo of Phase Fatale and Pablo Bozzi, will share their first collaborative LP next month. Your Last Everything is due out October 28 via BITE, the label co-founded by Fatale (the Berghain resident born Hayden Payne stateside). Together with Bozzi — an Italian-French producer who cut his teeth on the harpsichord at the National Conservatory of Toulouse and went on to pioneer a distinctive style dubbed Italo Bozzi Music (a fusion of Italo disco and electric body music) by his fans — he announced the record in late August with the release of its lead single, "Artificial Tears."
That track was an instant EBM classic, its seething synths battened by booming drums that make it nearly impossible to stay still while listening. But their new song, "Your Last Everything (Soft Crash Angel)," is brought to even greater heights by vocals from the genre's Quebecois queen, Marie Davidson. A digital bonus cut, it's the perfect song to cap off a project that's tailor made to accompany the end times, a hype track for a short ride to purgatory.
"Terminate yourself to be born again," Davidson monotones as new wave synths build around her. "I'll teach you the way, if you dare." The song quickly explodes into a frenzied dance-floor anthem, with Davidson acting as our spiritual guide through the chaos.
Later, her monologue becomes menacing. "I will softly break you, till you can't take it anymore," she whispers in a rare moment of calm in the eye of maelstrom. "I ain't no angel."
Watch the song's trippy lyric video — in which Davidson's voice is embodied by a sinister sci-fi Mardi Gras mask — below.