Song You Need: A wake-up call from Kate NV
"Early Bird" is a cheery, symphonic soundscape in miniature.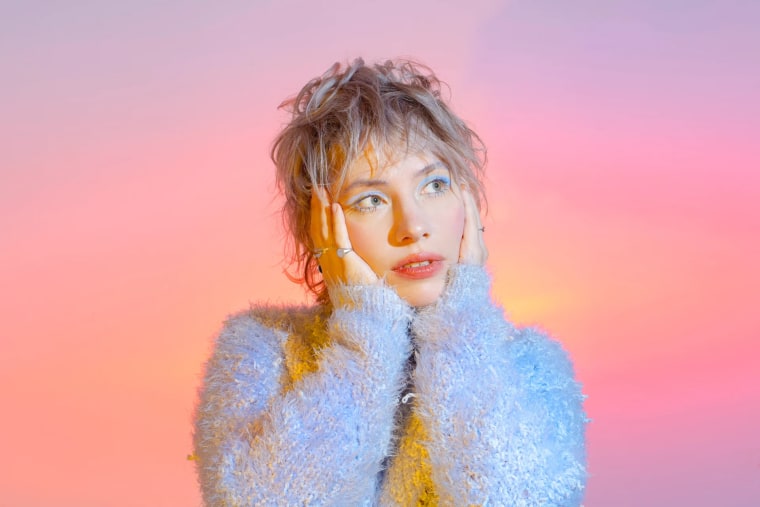 The FADER's "Songs You Need" are the tracks we can't stop playing. Check back every day for new music and follow along on our Spotify playlist.
Kate NV is an intensely emotional person who seems to have a broader spectrum of feeling than most. But in her music, this usually manifests itself through intense bursts of joy. This is certainly the case on her new song, "Early Bird," a miniature symphony that feels tailor-made for the sort of 5 a.m. wake-up call that might actually get you out of bed, in the shower, and cheerily on your way to whichever late-capitalist hellscape pays your bills.
In the two years and change since the release of her stunning avant-pop opus Room For the Moon, she's released mostly instrumental music: vocal-less and remixed versions of that record, a benefit EP called bouquet, and a bouncy single titled "d d don't" that contains only one sung refrain: a fragmentation of the titular lyric. All of it is extremely engaging, however, hewing more closely to the maximalist sounds of RFTM than the minimalist ones from her previous, fully instrumental album, 2018's для FOR.
"Early Bird" — according to its Bandcamp bio, which breaks it down more precisely than I could hope to with my naked ear — features "whirrs and springs, brass instruments mimicking a clown's bicycle horn, Art of Noise-y strings stabs, deflating balloons, and of course, a whole flock of wind-up birds' chirps and trills." It achieves all these sounds and more in just over two-and-a-half minutes, evoking the controlled chaos of an avian ecosystem's first morning stirrings.
Its animated video, courtesy of Vladimir Shlokov, follows the track's title character up a seemingly infinite tree, where it wakes and feeds the seemingly infinite hatchlings nested on every single limb. Watch it below.