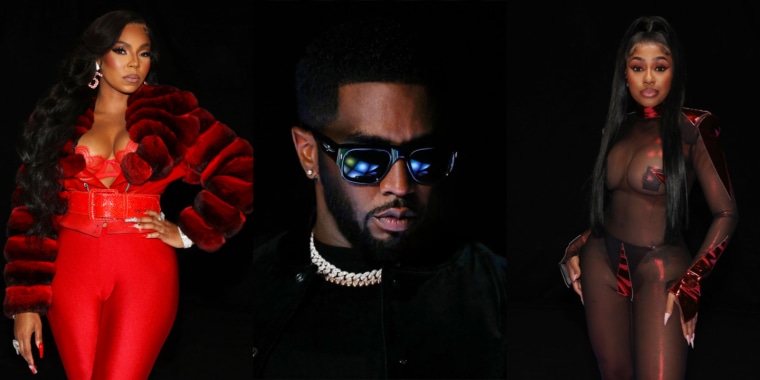 It's been an interesting week for Diddy. Last Saturday, Kanye West accused him in a text message of being a federal agent who was controlled by Jewish people in response Diddy's criticisms of West's "White Lives Matter" shirt. That message, which West shared on Instagram, precipitated another anti-Semetic diatribe on Twitter that led to both of his social media accounts being locked, an interview with Tucker Carlson on Fox News (which did not air even more anti-Jewish remarks) and a general sense that this could be the thing that finally brings Kanye West down.
Throughout all this, Diddy has wisely kept a low profile. But he's also a musician and mogul with a new label called Love Records to promote, and so business continues today as usual with the release of a set of remixes for the Bryson Tiller-featuring single "Gotta Move On." Ashanti and Yung Miami appear on one of the three new versions (Fabolous and Tory Lanez appear on the "Kings" remix, and one wonders if Diddy isn't trying to make a statement with that pairing).
In her verse on the song, which sports a brand new beat built for pounding on cafeteria tables and high school bleachers, Ashanti appears to address Irv Gotti, her one-time partner and the co-founder of Murder Inc. Records. Gotti made some crass remarks about their romantic relationship, which took place some 20 years ago, and attracted a good deal of scorn that even included rebukes from longtime collaborators Fat Joe and Ja Rule. Ashanti makes it clear on the song that it's getting quite boring: "It's giving obsessed, it's giving you stressed / It's giving you pressed, it's giving this n***** missing the best / But it's been 20 years, please cry less / We can see you and your tears." Take a listen below.