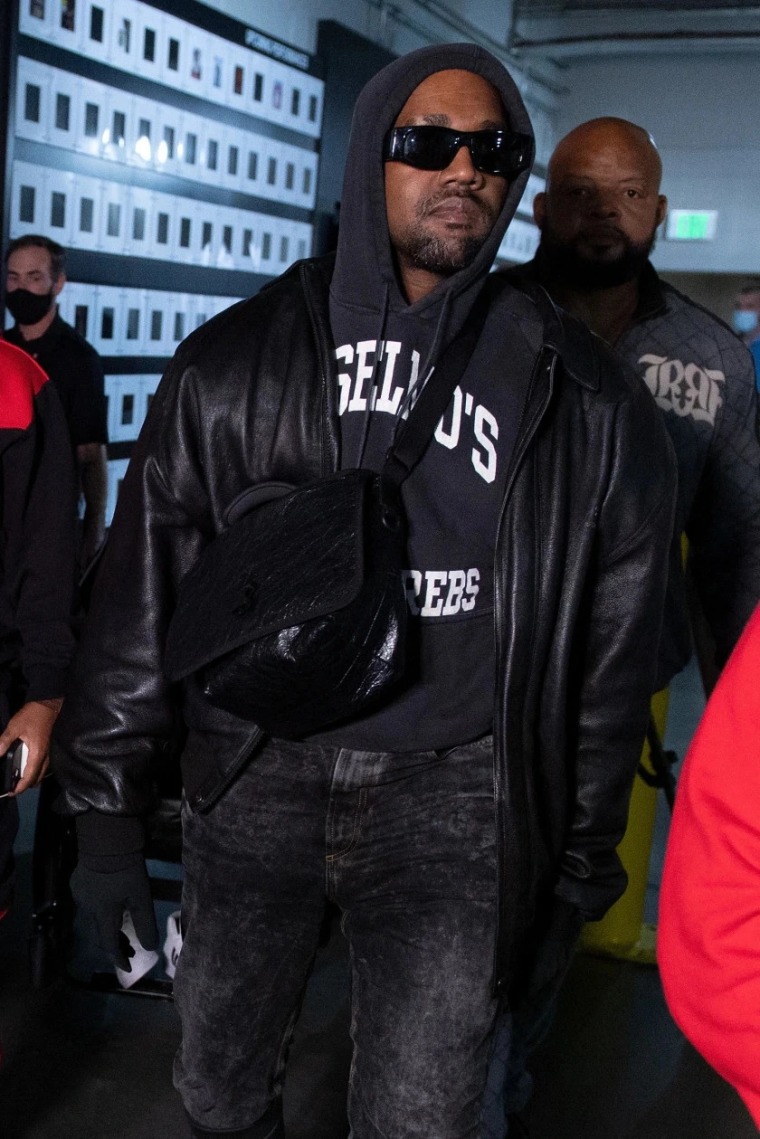 NBA player Jaylen Brown and NFL star Aaron Donald have both announced their decision to leave Kanye West's athletic agency, Donda Sports. Both athletes confirmed they did so due to anti-semitic and other offensive remarks made by West.
As recently as Monday, October 24, Boston Celtics player Jaylen Brown had stated that he would continue to be represented by Donda Sports. He, alongside Donald, was the first athlete to join the agency when it launched in May.
He told the Boston Globe that while he doesn't "condone any hurt, harm, or danger toward any group of people or individuals whatsoever", he believed Donda Sports still represented the same values as they did when he signed up. "The reason why I signed with Donda Sports," he said, "it represented education, it represented activism, disruption, it represented single-parent households, and a lot more people are involved in something like that. I think it continues to represent that."
However, shortly after the interview was published he did a U-turn and announced his exit from the agency.
"In the past 24 hours, I've been able to reflect and better understand how my previous statements lack clarity in expressing my stance against recent insensitive public remarks and actions," Brown wrote in a statement shared on social media. "For that, I apologize. And in this, I seek to be as clear as possible.
"I have always, and will always, continue to stand strongly against any antisemitism, hate speech, misrepresentation, and oppressive rhetoric of any kind. In light of that, after sharing in conversations, I now recognize that there are times when my voice and my position can't coexist in spaces that don't correspond with my stance or my values. And, for that reason, I am terminating my association with Donda Sports.
October 25, 2022
Shortly after Brown released his statement, LA Rams player Donald followed suit. In a joint statement from him and his wife, the couple said that West's "recent comments and displays of hate and antisemitism are the exact opposite of how we choose to live our lives and raise our children".
October 25, 2022
Brown and Donald's departure from Donda Sports comes amid a wave of West's business relationships collapsing as he feels the consequences from his recent behavior.
On Tuesday Adidas confirmed they had terminated their partnership with West and his Yeezy brand, a deal that earns them an estimated $2bn annually. In a statement the German sports retailer said it "does not tolerate antisemitism and any other sort of hate speech."
The past week has seen West dropped by Balenciaga, talent agency CAA, his lawyer, and a film studio with a completed documentary on the artist. It has also emerged that the rapper is no longer signed to longterm label Def Jam, with his contract expiring in 2021.