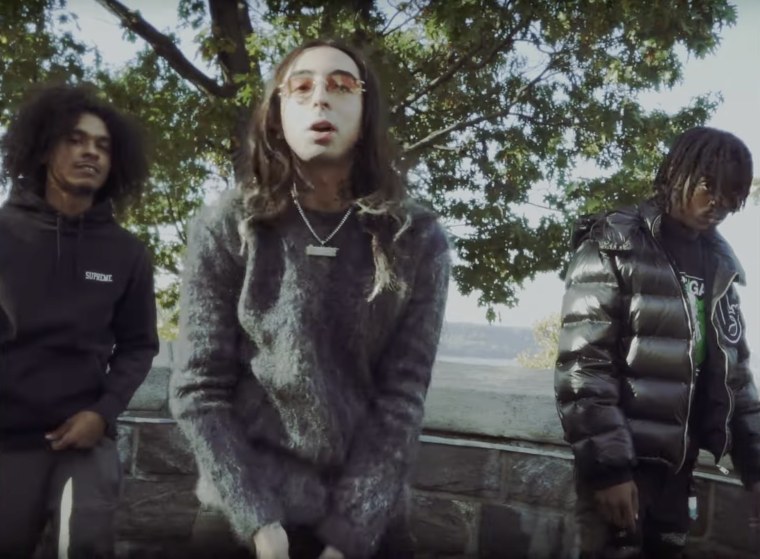 Surf Gang have shared their third official project as a collective. At Least We Tried arrives on Halloween Day, featuring six producers and seven rappers across eight tracks and 15 minutes of music. It was preceded by just one single — the Harrison-produced "LA Freestyle," featuring rapid-fire verses from Polo Perks, Pasto Flocco, and RealYungPhil — and comes today with a video for its second track, "Sunday Service," produced by Evilgiane and featuring Flocco again, this time alongside Moh Baretta and 1600j.
Despite rumors of internal schisms and the end of the Surf Gang era, New York's most innovative rap crew present a united front on their new record. Staying true to the punk form they assumed on their first two group records, SGB and SGV1, they move in quick bursts of concentrated energy but never seem bothered or pressed for time, continuing to ride the swell of their success wherever it takes them.
Watch the "Sunday Service" video and listen to At Least We Tried in full below.