CLIP joins Araya for "Electro Devil"
The lead single from Araya's newly announced Arena EP comes with a sci-fi visual treatment courtesy of Fenn Paider.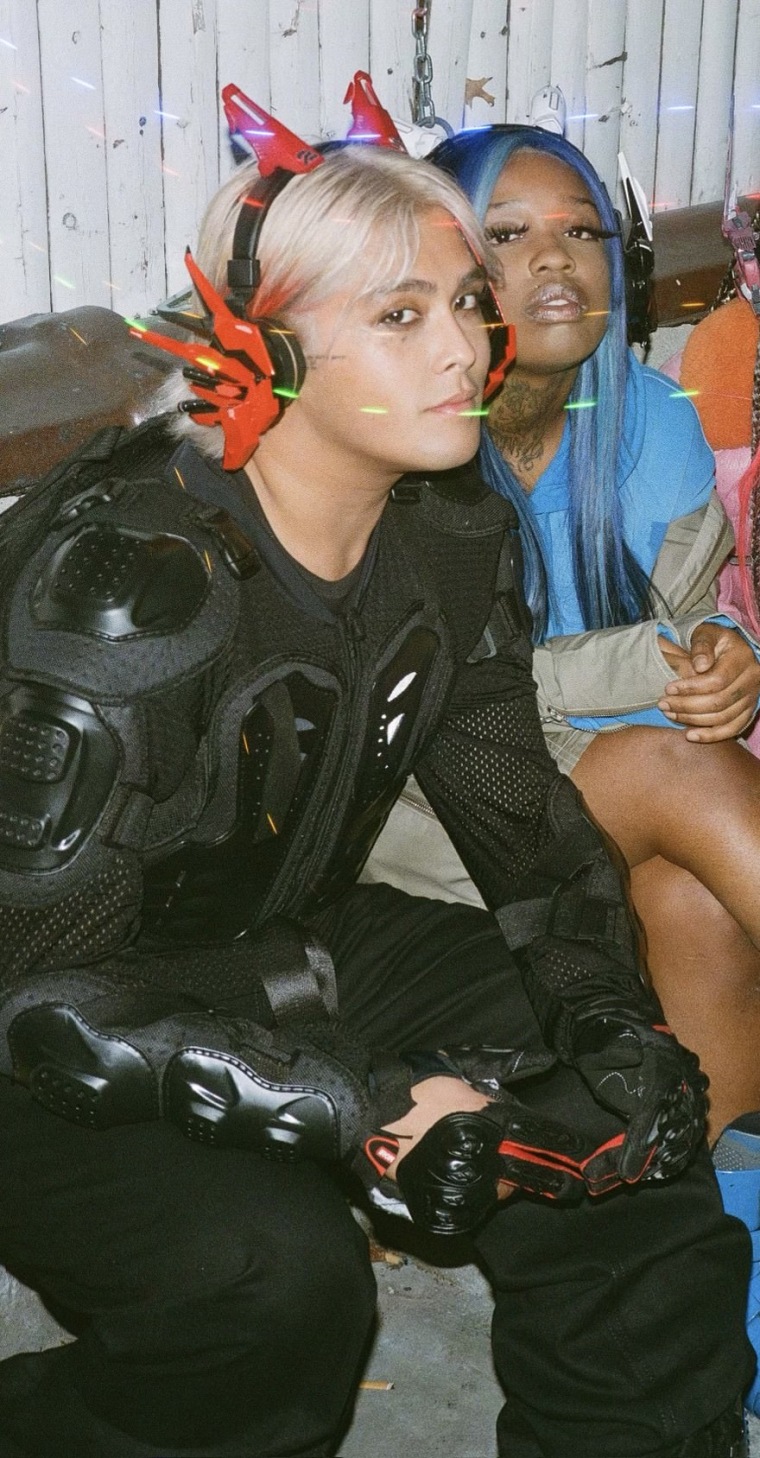 Araya has announced an EP called Arena due out next spring and shared its lead single, "Electro Devil" featuring CLIP. On the new track, the Thai-Chilean New Yorker takes his fellow city kid (via Texas) and recent Gen F star out of her lo-fi rap comfort zone for a club-ready fusion of R&B and EDM. The song arrives alongside a Fenn Paider-directed sci-fi visual treatment (embedded below) that places its protagonists in a dystopian future devoid of dance music. Along with several other stylish cyber goths, they hack their way into the mainframe and stage a righteous coup d'etat.
"'Electro Devil' is a commentary on this digital era we live in as well as the curiosities associated," Araya explains in a press release. "There is a hopefulness in placing/creating our own meanings to these new facets of life. The feeling that we may all be the pioneers of our own journey can be intimidating but nonetheless exciting.This song was written after recording the entirety of my Heartbreak Hotel-esque EP titled ARENA; I think it was natural being lead to feelings of both hope and a desire for new meaning after existing in such circumstances of heartbreak for so long."
"Being able to create with your friends is always fun," CLIP adds. "Collaborating with Araya for the first time on both the song and music video definitely embodied the feel-good energy that 'Electro Devil' gives off, and I hope listeners will be able to experience that same energy Araya and I felt while creating 'Electro Devil' when they hear it for the first time."