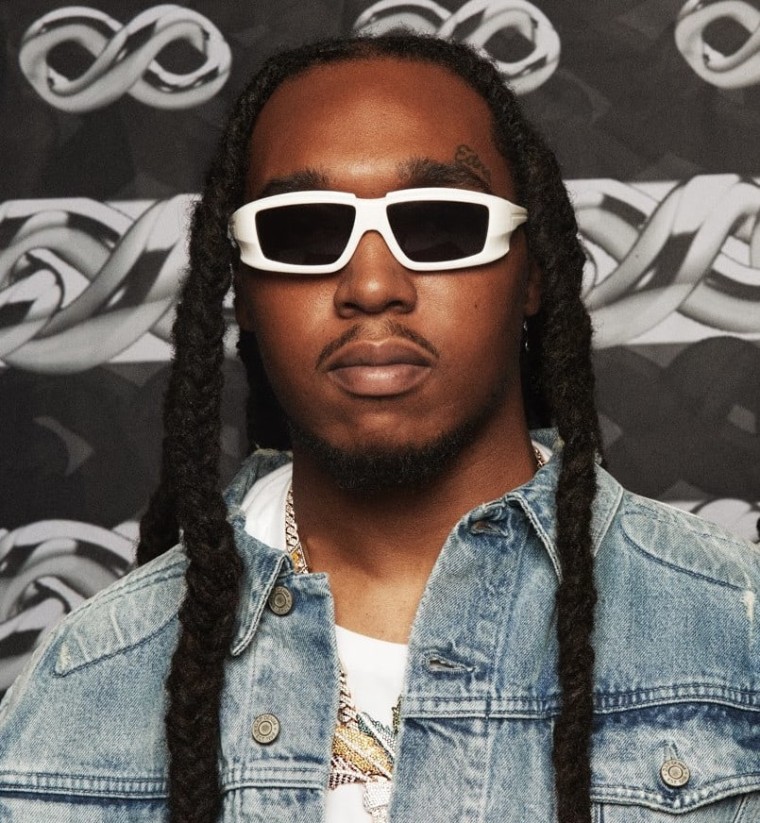 Police investigating the death of Migos rapper Takeoff have made their first arrest, CNN reports. Takeoff was shot and killed in Houston last month.
On December 3 Houston Police Chief Troy Finner announced that Patrick Xavier Clark, 33, had been detained. Another man, 22-year-old Cameron Joshua, was arrested in November and charged with the unlawful carrying of a weapon, Finner added. Bail for Clark has been set at $1 million by prosecutors in Harris County who consider him a flight risk.
Houston Police Department's Sgt. Michael Burrow told press that that Takeoff was "an innocent bystander" on the night of his death. "The event was a private party, there was a lucrative dice game that went on at the event, there was an argument that happened afterwards outside the bowling alley, which led to the shooting," Burrow said of the night of November 1.
Takeoff was not involved in the dice game nor the argument and he was not armed, Burrow added.
Authorities are still keen to talk to witnesses, with the police stating that up to 30 people were present when the shooting took place.
Late last month Takeoff's family, including fellow Migos Offset and Quavo, hosted a "celebration of life" in Atlanta. Justin Bieber and Drake were among his peers who attended the funeral, held at Atlanta's State Farm Arena.