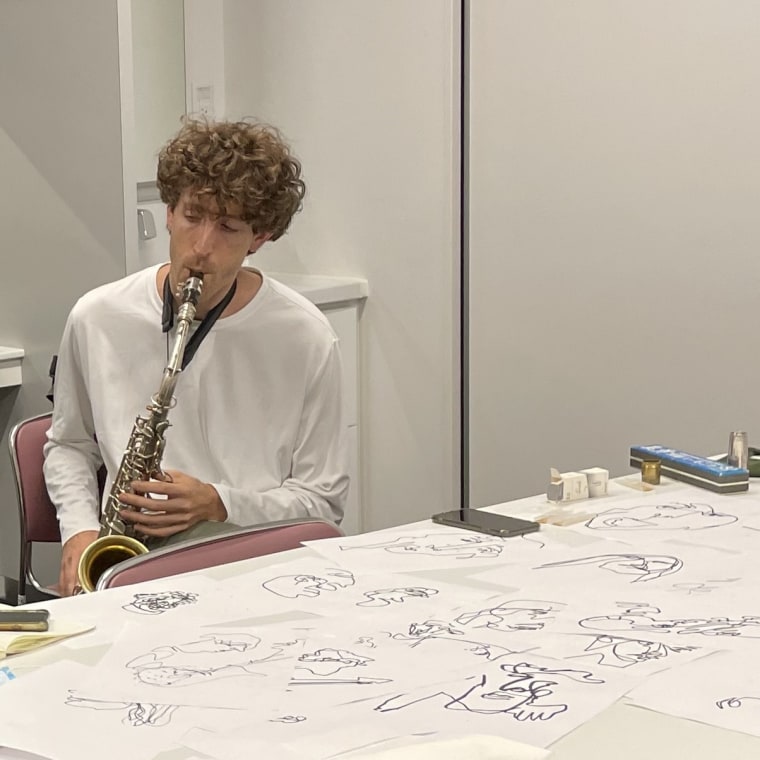 The prolific jazz musician Sam Gendel has announced a new album, titled Cookup, on which he reimagines songs by a range of R&B greats. The album includes Gendel's interpretation of Beyoncé's "Crazy in Love," Aaliyah's "Are You That Somebody," and "Let Me Love You" by Mario among others. You can hear his version of 112's "Anywhere," first released in 1998, below.
"Cookup marks another chance to convene with my good friends Phil Melanson and Gabe Noel," says Gendel in a statement. "For this occasion, we hovered over a particular flavor: jams that we grew up with. We sculpted in sound our collective memories of this music. Meshell Ndegeocello took the 112 to another dimension."
Cookup is out February 24 via Nonesuch. The album was recorded in California and features Gendel playing sax as well as wind controller, synthesizer, piano, great bass recorder, and nylon guitar. He previously deconstructed songs, namely jazz standards, on his 2020 album Satin Doll. Since then Gendel has released the epic 52-song Fresh Bread, and collaborated with 12-year-old Antonia Cytrynowicz on Live a Little. Last year he released three albums: Superstore and Blueblue.
Sam Gendel, Cookup tracklist:
1. "Differences" (Ginuwine)
2. "Anywhere" (feat. Meshell Ndegeocello) (112)
3. "Are You That Somebody" (Aaliyah)
4. "I Swear" (All-4-One)
5. "Candy Rain" (Soul 4 Real)
6. "In Those Jeans" (Ginuwine)
7. "Crazy in Love" (Beyonce)
8. "I Wanna Know" (Joe)
9. "Didn't Cha Know" (Erykah Badu)
10. "Let Me Love You" (Mario)
11. "SWV Medley" (SWV)
12. "Water Runs Dry" (Boyz II Men)