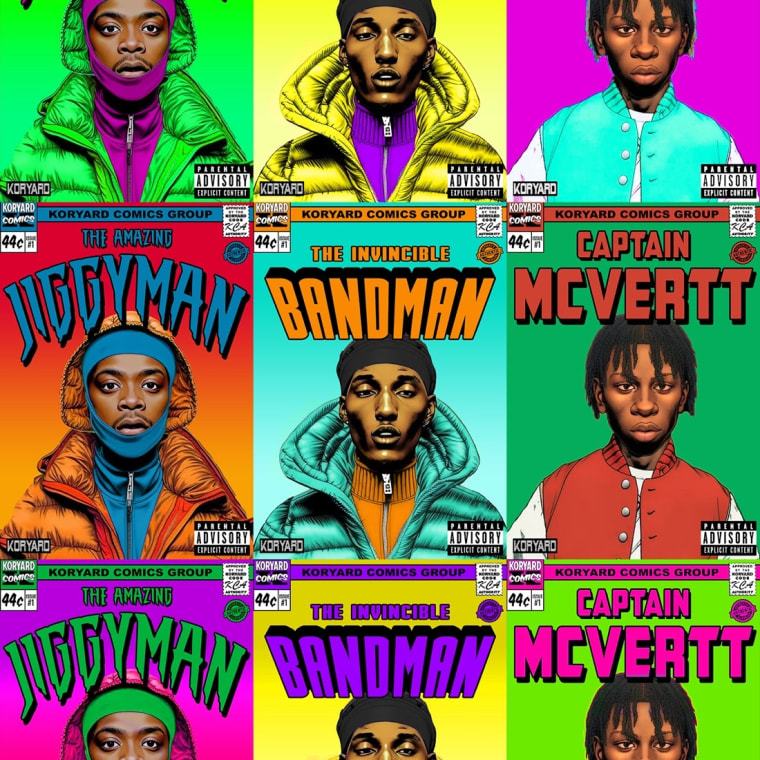 Last month, Bronx drill standout Sha EK (aka Jiggy Man) and Jersey club scene leader Bandmanrill signaled they had something major in the works. The two tracks they shared independently on May 12 but under the same mysterious moniker, Defiant Presents, left listeners with more questions than answers. But today (June 2), they've clarified their collaboration, announcing a new joint mixtape titled Defiant Presents: Jiggy in Jersey, with Bandman's go-to beatmaker MCVERTT signed on to produce. It's scheduled to arrive June 30, following an introduction to their newly revealed Warner imprint, Defiant Records, this weekend at the Hot 97 Summer Jam on Long Island.
Jiggy In Jersey's 26 tracks stick to permutations of the Bandman-Sha-MCVERTT trio with two exceptions: Sha's previously shared "Never Want to Be Them pt. 2" features Chicago pain music pioneer Lil Zay Osama. And the tape's as-yet-unreleased closer, "Jiggiest in Jersey," is guest-produced by Newark's own DJ Sliink.
Bandman's already-dropped, Crystal Waters-sampling "Mr. D.C.T.," will also appear on Jiggy in Jersey, as will "Pistons," the project's third single, out today. The first taste of the full Jiggy team, the new track comprises verses from Sha and Bandman and a beat by MCVERTT. Watch its narrative visual treatment, see the Hot 97 Summer Jam Defiant Warner Stage's full lineup, and check out Jiggy in Jersey's tracklist below. View the tape's comics-themed cover art above.
Defiant Presents: Jiggy In Jersey (ft. MCVERTT) tracklist
1. Movin Tac - Sha EK, Bandmanrill
2. Made it Lit - Sha EK, Bandmanrill, MCVERTT
3. Jiggy in Jersey pt. 3 - Sha EK, Bandman, MCVERTT
4. Armed & Dangerous - (Jersey Club Version) - Sha EK
5. Mr. D.C.T. - Bandmanrill
6. O.M.D. - Bandmanrill & Sha EK
7. Savage - Sha EK, Bandmanrill, MCVERTT
8. Not Me - Sha EK
9. Crash Out - Sha EK & Bandmanrill
10. Associate - Sha EK & MCVERTT
11. Pistons - Sha EK, Bandmanrill, & MCVERTT
12. Fanned Out - Sha EK
13. Drag Em - Sha EK & Bandmanrill
14. Celine - Sha EK & Bandmanrill
15. Ball Out - Bandmanrill
16. Flashy - Sha EK
17. PSA - Bandmanrill
18. Look at Me Now - Sha EK
19. Freestyle - Bandmanrill
20. Horror Story - Bandmanrill
21. Warsaw - Bandmanrill, MCVERTT
22. Respectfully - Sha EK, MCVERTT
23. Never Want to Be Them pt. 2 ft. Lil Zay Osama - Sha EK
24. Who You Touch - Sha EK & Bandmanrill
25. Jiggy in Jersey - Sha EK & Bandmanrill
26. Jiggiest in Jersey - Sha EK, Bandmanrill, DJ Sliink