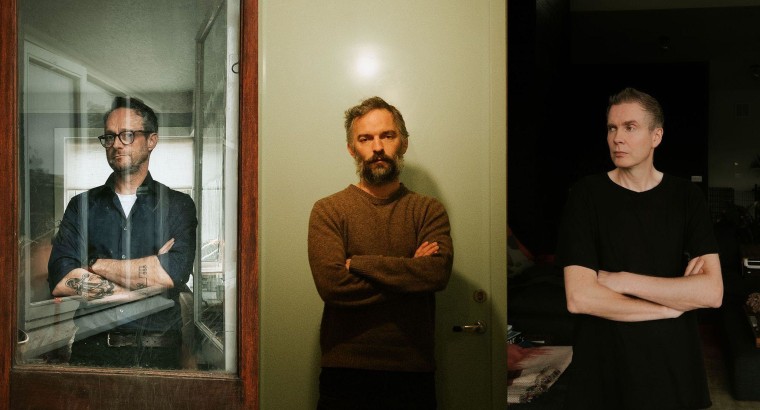 Sigur Rós have shared "Blóðberg," a new song and the group's first since 2016. The track arrives ahead of the group's upcoming European and North American tour, which kicks off on Friday, June 16. A video for "Blóðberg," directed by Chernobyl's Johan Renck, can be seen below.
"I feel as nihilistic as one could regarding the future," Renck says in a statement. "We are powerless against our own stupidities. Some aspects of this came to merge with my impressions of the themes of 'Blóðberg.' The music becoming a score to my own miserable thoughts, giving them beauty as only music can."
"Blóðberg" features the London Contemporary Orchestra who will also accompany Sigur Rós on the European leg of their upcoming tour. The Wordless Music Orchestra will step in for the shows in North America.
Sigur Rós's last studio album was 2013's Kveikur. In 2020 they shared Odin's Raven Magic, a collaboration with fellow Icelandic musicians Hilmar Örn Hilmarsson, Steindór Andersen, and María Huld Markan Sigfúsdóttir originally recorded in 2002.
Sigur Rós live dates
June 16 - London, UK - Royal Festival Hall
June 17 - Amsterdam, Netherlands - Concertgebouw
June 18 - Hamburg, Germany - Elbphilharmonie
July 3 - Paris, France - Philharmonie Main Hall
August 14 - Toronto, ON - Roy Thomson Hall
August 16 - New York City, NY - Beacon Theatre
August 18 - Brooklyn, NY - Kings Theatre
August 19 - Boston, MA - Wang Theatre
August 21 - Minneapolis, MN - State Theatre
August 24 - Seattle, WA- The Paramount Theatre
August 26 - Berkeley, CA - The Greek Theatre at UC Berkeley
August 27 - Los Angeles, CA - The Greek Theatre