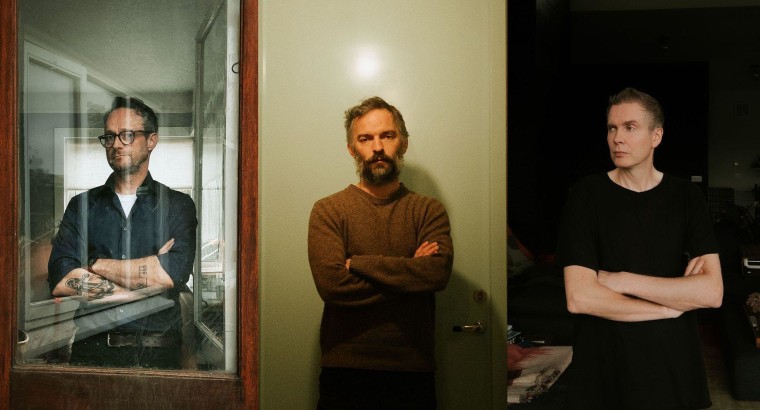 Sigur Rós have announced a new studio album titled ÁTTA, their first in a decade. The follow-up to 2013's Kveikur drops tomorrow (Friday, June 16) via BMG, less than a week after the release of its only pre-release offering, "Blóðberg.
The record's arrival will coincide with the kickoff of the Icelandic post-rock trio's sold out 2023 summer tour at London's Meltdown Festival. After three more European gigs, they'll head to Toronto's Roy Thompson Hall for an August 14 performance, followed by seven U.S. shows.
Check out ÁTTA's newly revealed cover art and tracklist below, and keep scrolling for Sigur Rós' upcoming live dates.
ÁTTA album art
ÁTTA tracklist
1. Glóð
2. Blóðberg
3. Skel
4. Klettur
5. Mór
6. Andrá
7. Gold
8. Ylur
9. Fall
10. 8
Sigur Ros 2023 tour dates
June 16 - London, UK - Royal Festival Hall
June 17 - Amsterdam, NL - Concertgebouw
June 18 - Hamburg, DE - Elbphilharmonie
July 3 - Paris, FR - Philharmonie Main Hall
August 14 - Toronto, ON - Roy Thomson Hall
August 16 - New York City, NY - Beacon Theatre
August 18 - Brooklyn, NY - Kings Theatre
August 19 - Boston, MA - Wang Theatre
August 21 - Minneapolis, MN - State Theatre
August 24 - Seattle, WA - The Paramount Theatre
August 26 - Berkeley, CA - The Greek Theatre
August 27 - Los Angeles, CA - The Greek Theatre