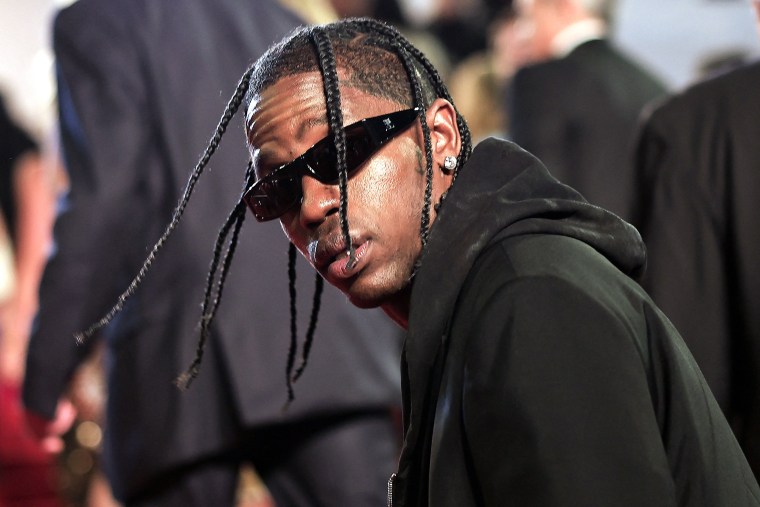 Travis Scott appears to be adopting the Aphex Twin promotional style for his fourth solo studio LP, Utopia. Los Angeles fans of the Houston rapper were greeted this morning (June 27) by billboards teasing the new project.
"IS IT IN THE CHATEAU?," reads one sign, followed by the URL FindUtopia.com, which forwards to Scott's official website. To the left of the text is art that may or may not be Utopia's cover: a stone clock emblazoned with the record's title, with stone hour and minute hands and a bright red second hand pointing to stone heads in the place of the numbers one would normally expect to find on a timepiece. The hands' positioning, however, roughly correspond to 7:21. And another sign shows what appears to be a combination lock whose numbers might or might not be a hint that the forthcoming project's release date is July 21. Whether accurate indicators or red herrings, these mysterious singles will give Scott's fans plenty to chew on as they eagerly await more news.
View both billboards below via the Hip Hop All Day Twitter account.