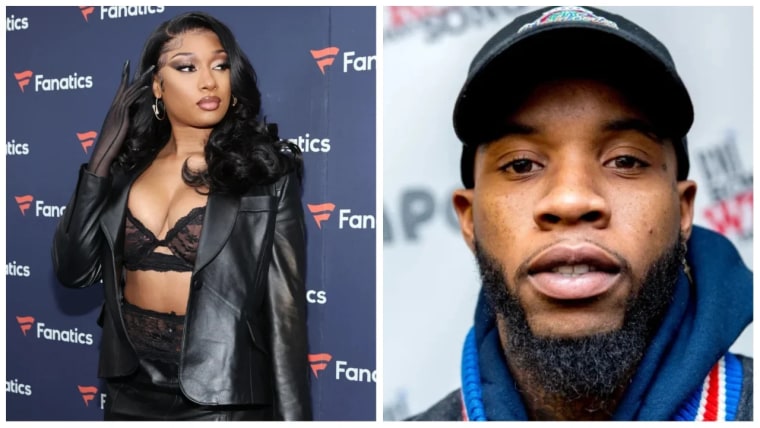 Tory Lanez' sentencing in the shooting of Megan Thee Stallion has been delayed, as his hearing — which began yesterday, August 7 — continues into today. The rapper was found guilty late last year of three felonies: assault with a semiautomatic weapon, having a loaded and unregistered firearm in a vehicle, and discharging a firearm with gross negligence. Prosecutors have called on the judge for a sentence of 13 years in prison.
Lanez' lawyers have been pushing for Judge David Herriford to sentence him to probation instead, arguing that he could also benefit from a residential drug treatment program. Herriford has also received 76 letters of support for Lanez, including one from his 6-year old son and another from Iggy Azalea. Azalea, however, has since clarified her message, stating that she's a supporter of prison reform and intended the letter to be "for a judge only."
For her part, Megan has been absent from the hearing, declaring that she "simply could not bring myself to be in a room with Tory again" in a written statement that was shared with the Los Angeles County Superior Court on Monday, August 7. "Since I was viciously shot by the defendant, I have not experienced a single day of peace," she writes, calling for Lanez to receive a stiff sentence. The FADER will continue to post updates in Lanez' hearing throughout the day.