Beverly Glenn-Copeland cancels October shows over COVID concerns
"Health has to come first," the 79-year-old experimental music icon wrote in an Instagram post, citing "the alarming rise in Covid numbers."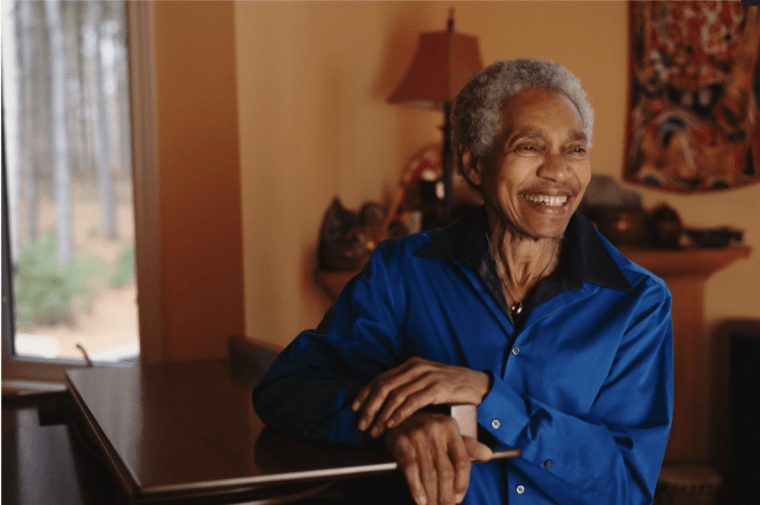 Beverly Glenn-Copeland has cancelled the previously scheduled October mini-tour behind his most recent album, The Ones Ahead. The 79-year-old avant-garde composer made the announcement Wednesday, citing COVID-19 concerns. Glenn-Copeland had asked attendees of the now-cancelled run of shows to wear masks in his initial announcement of the tour.
"Unfortunately, due to the alarming rise in Covid numbers, I have no choice but to announce the cancellation of my upcoming North American Tour dates," Glenn-Copeland wrote in a Friday, September 15 Instagram post. "Due to being immunocompromised and in my 80th year, doctors have advised that standard masking at shows would no longer be sufficient protection. In addition, the requirement to mask would now also extend to me as I perform!
"To all of you who have bought tickets, I'm sorry I won't be able to bring this show to life right now. Myself, Elizabeth and all the musicians involved have been working tirelessly in preparation for this tour and it is not a decision we've taken lightly, however health has to come first," he concluded, referring to his wife, for whom he named a track on The Ones Ahead.
"I will see you soon ❤️," he signed off, noting that tickets would be refunded at point of purchase.