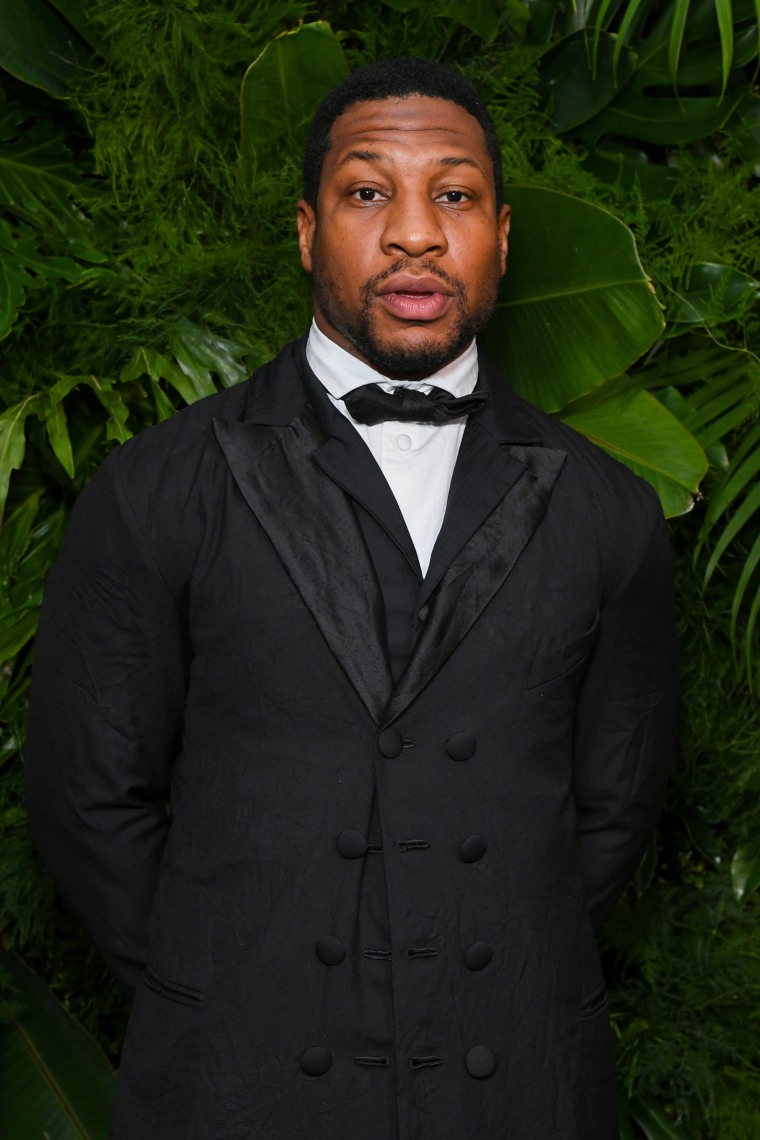 At a hearing today (October 25), New York Criminal Court Judge Michael Gaffey denied a motion to dismiss the domestic abuse charges against Jonathan Majors, Variety reports and multiple outlets confirm. Judge Gaffey also set the start date for Majors' trial for Wednesday, November 29. Per Variety's report, Majors appeared in court today via Zoom. After the judge denied his defense team's motion to dismiss, his attorneys filed another motion, requesting that "contested evidence" be sealed from the public because of Majors' "high profile," telling Gaffey that "the disclosure of sensitive information will limit Mr. Majors' right to a fair trial."
Majors, a Hollywood star whose roles include the Marvel Cinematic Universe villain Kang the Conqueror, was arrested on March 25 in Manhattan after a domestic dispute with his then-girlfriend, Grace Jabbari, and charged with assault and aggravated harassment. He's pleaded not guilty to the four charges he faces, which could come with a prison sentence of up to a year. On Tuesday (October 24), the Manhattan District Attorney's Office responded to the Majors' motion to dismiss with a 115-page document alleging his defense team leaked and misrepresented evidence, and tried to get police to create a wanted poster with Jabbari's picture, according to Variety.
In April, more women came forward with allegations against Majors and cooperated with the Manhattan DA's office to build the case against him. The accumulating accusations led Majors' PR firm, the Lede Company, to drop him as a client, and he was severed from a number of feature projects he'd previously been offered. As of today, Marvel still has him attached to Avengers: The Kang Dynasty and Avengers: Secret Wars, scheduled for release in 2026 and 2027, respectively.
Also in April, Jabbari was granted an order of protection against Majors, preventing either party from contacting the other, directly or through a third party. That order is still in place.
The FADER has reached out to Majors' defense team for comment.