1. Beyoncé showed up with her family and some important guests.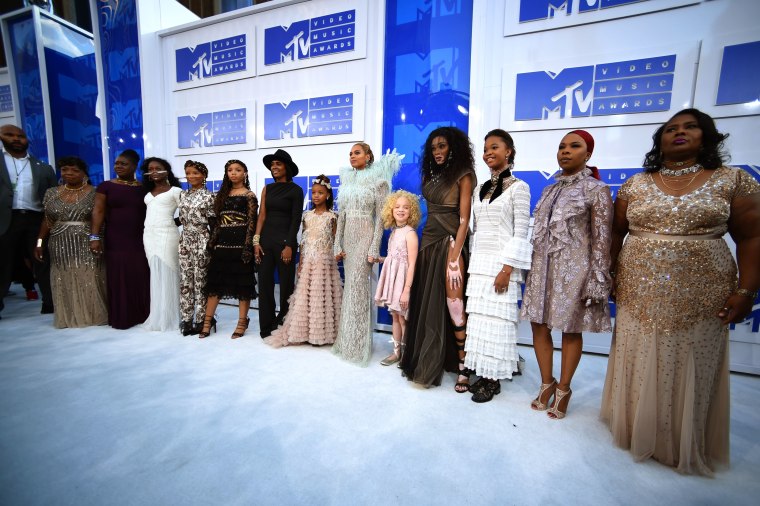 2. Meek and Nicki stunned on the red carpet.
4. Nicki Minaj and Ariana Grande worked it out.
6. Kanye West's speech was a feel good moment.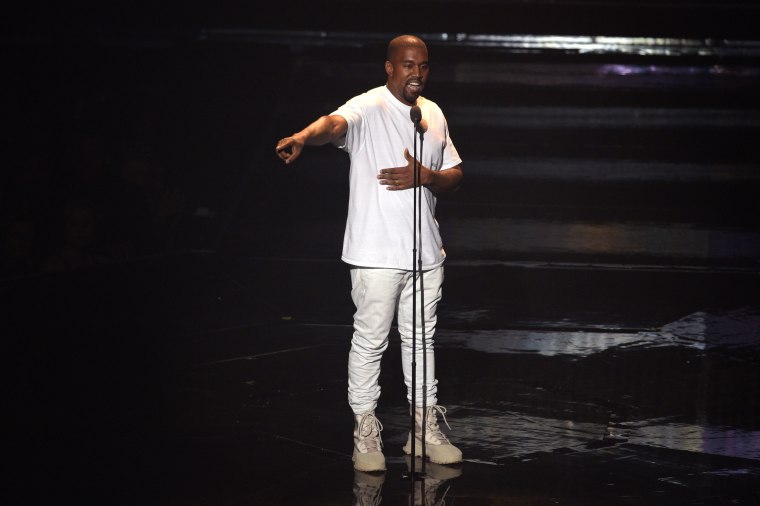 8. Rihanna's second performance was pretty much the greatest party ever.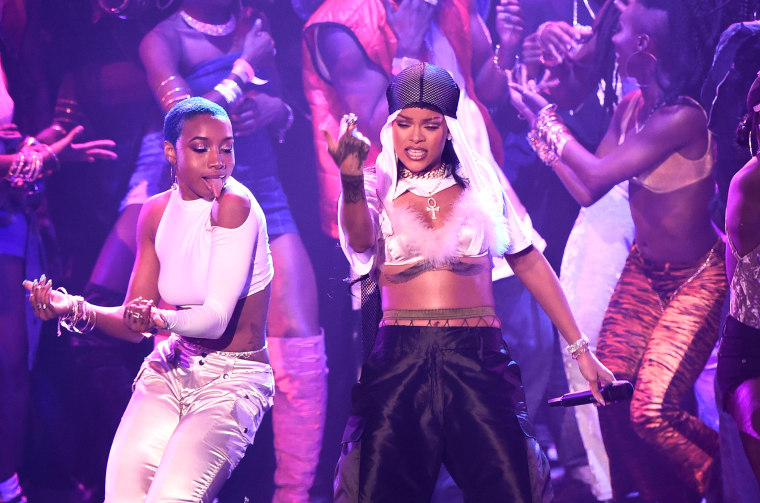 10. Kim Kardashian West introduced Britney Spears to the stage.
12. Rihanna served an all black look for the ages.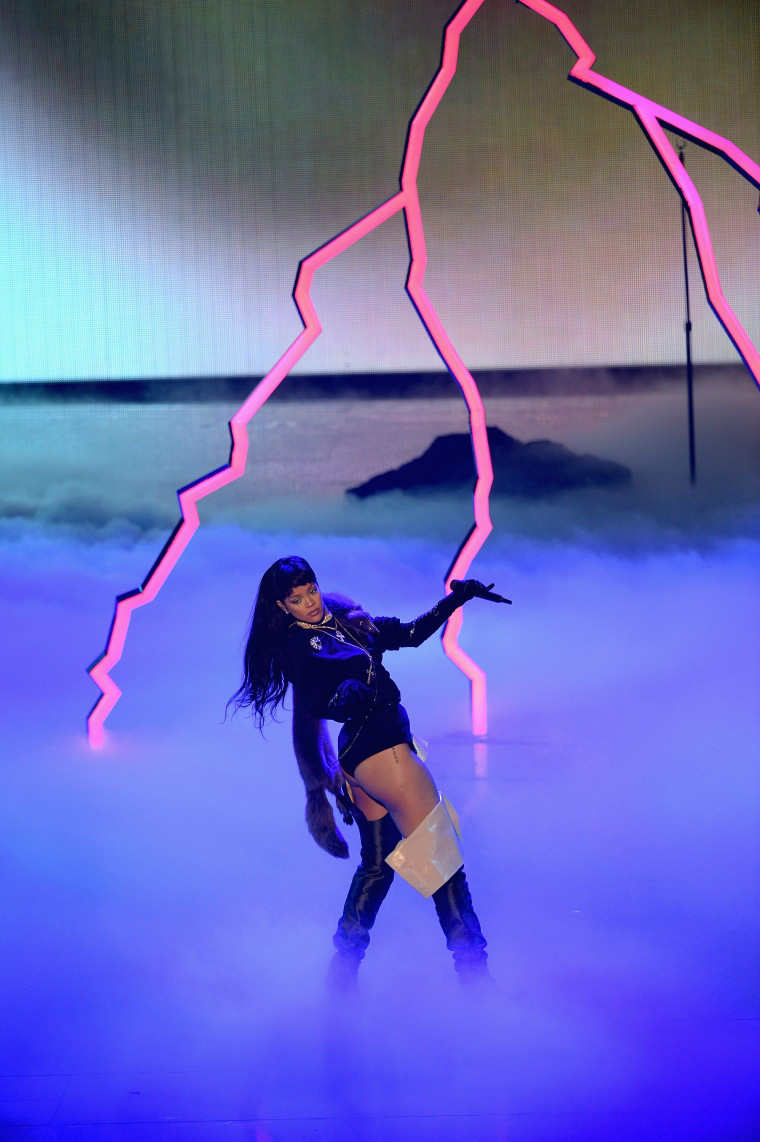 No one can rock the Vetements x Manolo Blahnik boots like Rih. She stomped in them for her performance of "Pour It Up," "Needed Me," and "Bitch Better Have My Money."
14. Beyoncé set an incredible record.
15. Rihanna slowed things down for a gorgeous ending.
For her fourth and final performance, Rihanna showed off the power of her voice by belting out "Stay," "Diamonds," and "Love on the Brain." Read why Rihanna had the best night ever.
16. And Drake left us with an amazing memory.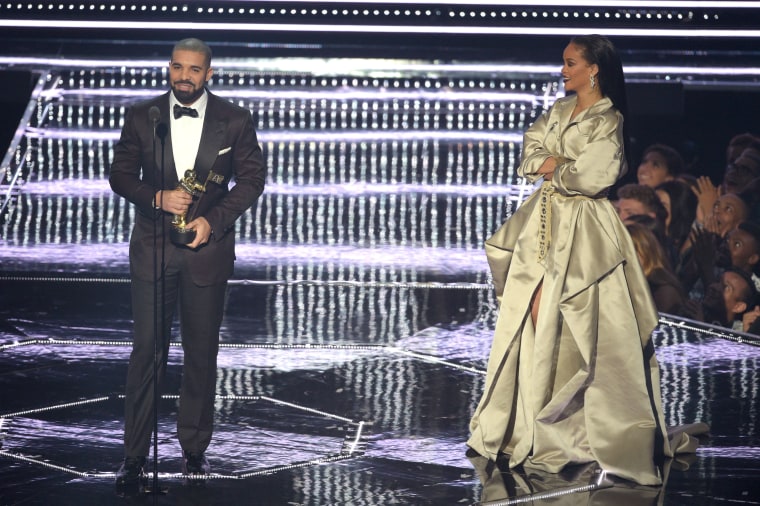 Drake took the stage in a tuxedo after Rihanna's final performance to present the Michael Jackson Video Vanguard award to her. His speech to her was incredibly sweet and included the unforgettable line "She's someone I've been in love with since I was 22 years old." Watch the speech here.