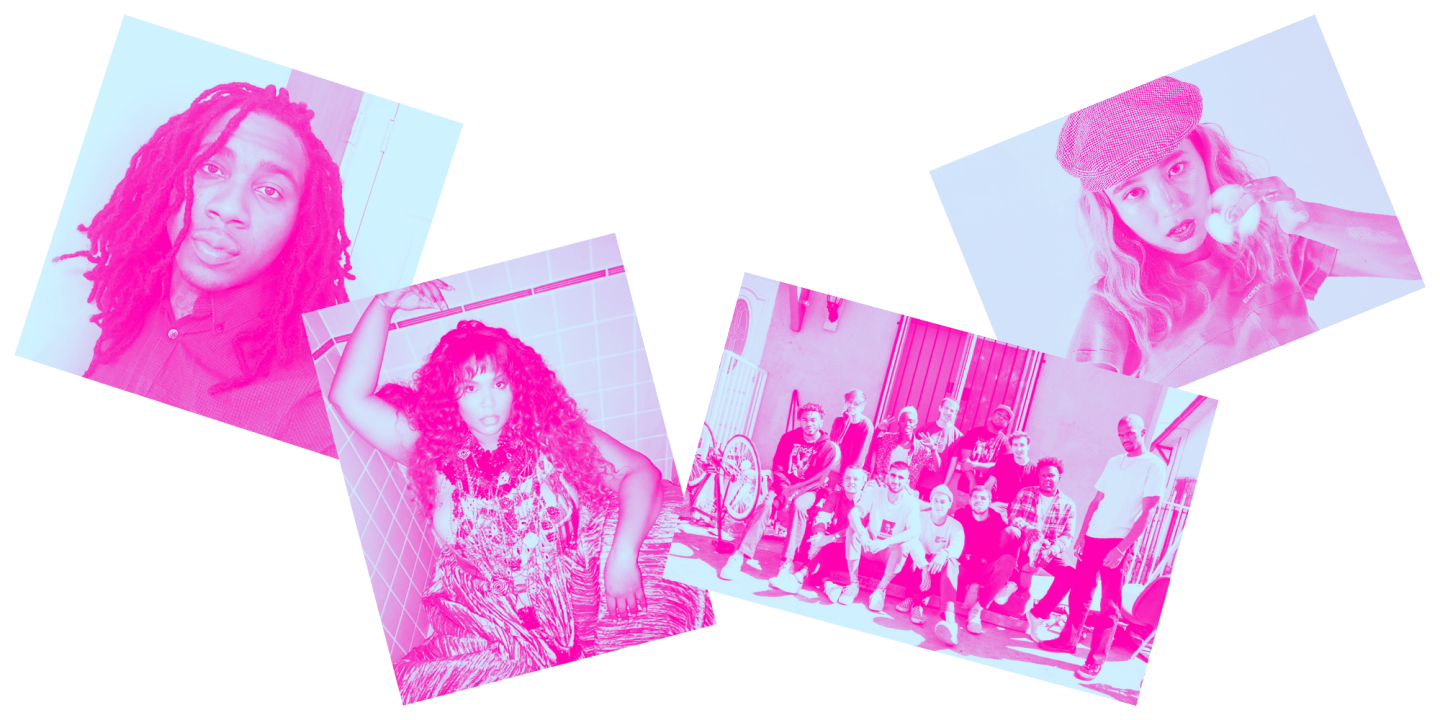 Each week The FADER staff rounds up the songs we can't stop playing. Here they are, in no particular order.
Subscribe to Songs You Need In Your Life on Apple Music and Spotify
1. Rejoice! Lil B's Black Ken has arrived. "Wasup JoJo" gives us butterflies, because of those ecstatic opening notes, and the way he says, "This the new sound so you need to buckle up."
2. "Bad Dream/No Looking Back" is the first single from Syd's Always Never Home LP. It glitters with her characteristic sensuality.
3. Lizzo's got it going on. "I am free, yeah yeah," she declares on the unflappable and wiggle-inducing "Water Me," which came with a very hydrated video. 💦
4. Our current favorite off Mozzy's 1 Up Top is "Sleep Walkin," a powerful, soul-backed track about where he came from, and where he's going.
5. Last week, emo heroes Brand New surprise-released their first album in eight years. We can't stop embarrassingly sing-shouting along to "Can't Get It Out," a boundless-feeling, self-aware rock song about trying to stay positive in the face of depression and fame.
6. GoGo luminaries Backyard Band remixed Goldlink's summer anthem, "Crew," slowing it down into something that's a little more late-night.
7. Brockhampton gets a touch gruesome with "Junky," a hard-hitting new track that asks, "Where the respect? Is your ass human?" over a spooky beat.
8. Moneybagg Yo boasts of his sexual prowess on "Important," a sparkling, ice-cold tune from the Memphis rapper.
9. "Runs Reprise," from South London producer Klein, is a 55-second mind-bender — it twists all over, then ends with a giggle and a sigh.
10. Zombie Chang might be your new favorite pop star. The expert fidget spinner's "We Should Kiss" is a breathy should-be smash with an unshakeable bounce.
11. A fact: some of the best songs are about orgasms. Case in point — Madeline Kenney's euphemism-filled "Big One,"which is romantic as hell, and sounds like old Rilo Kiley.