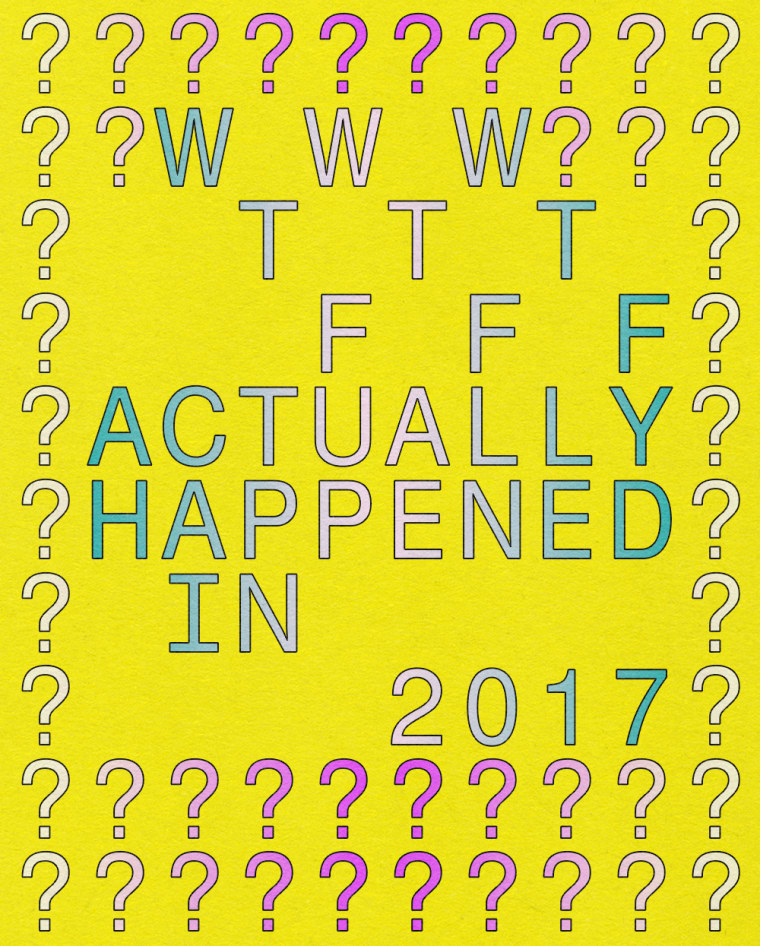 EXPOSING THEM ALL
Speaking out about Harvey Weinstein
Lupita Nyong'o, New York Times
"Our business is complicated because intimacy is part and parcel of our profession; as actors we are paid to do very intimate things in public...I hope we can form a community where a woman can speak up about abuse and not suffer another abuse by not being believed and instead being ridiculed. That's why we don't speak up — for fear of suffering twice, and for fear of being labeled and characterized by our moment of powerlessness."
Stop supporting and protecting abusive men
Aimee Cliff, Ruth Saxelby, Lakin Starling, Juliana Pache, Ali Suliman, and Leah Mandel, The FADER
"We've seen men turn the idea of 'respecting women' into detracting memes, as well as lauded artists (Diplo) and comedians (Zack Fox) turn abusive situations into jokes for the RTs, with no respect for the traumatic events that women continuously go through. Time and time again, the only people really calling out this kind of trivializing behavior are women. Men need to do better in checking other men — but before that we need to do better in checking ourselves." —Ali Suliman
He doth brotest too much
Megan Garber, The Atlantic
"Niceguyism can be pernicious specifically because it invests the nice guy with even more power than he already enjoys: To make and break careers. To give money or hold it back. To keep abusing his power—and to keep getting away with it. The niceness helps to justify the other stuff, to cajole, to enable."
Gaslit Nation
Carmen Maria Machado, Medium
"Of course men have trouble understanding the vast and insidious nature of this problem  —  of course they're surprised! We can barely get them to acknowledge systemic male privilege and entitlement, the spring feeding the pond. The ultimate gaslight. No wonder we can feel reality bending underneath our feet."

CARDI B SHOWED YOU COULD WIN WHILE BEING YOURSELF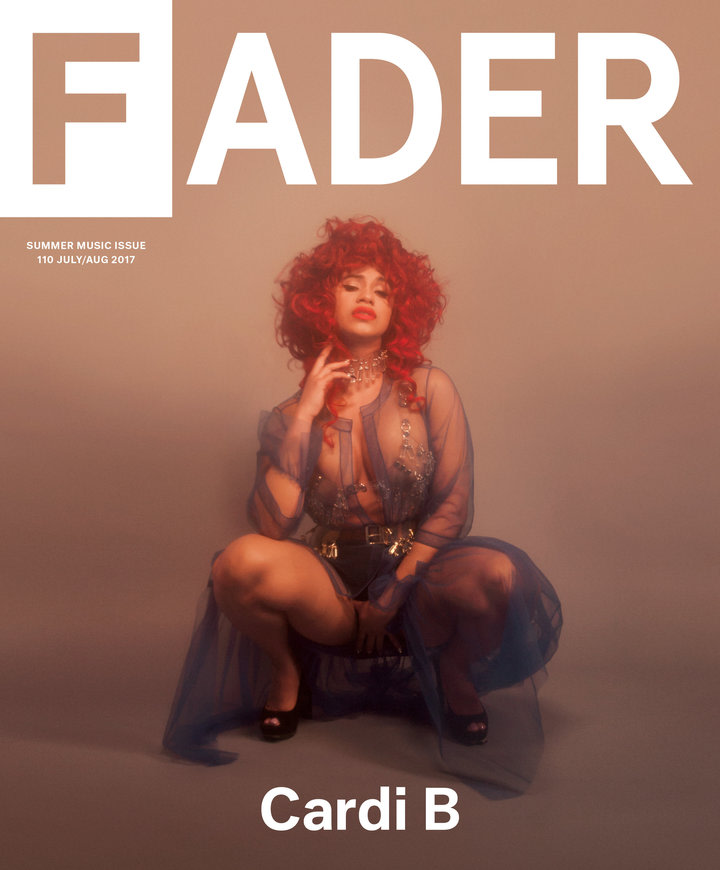 Cardi B Did It Her Way
Rawiya Kameir, The FADER
"To put it in her own indelicate words, Cardi B really has to take a shit. She's curled up in the backseat of a black Denali that has been tasked with delivering us over the Hudson River, from midtown Manhattan to her apartment in Edgewater, New Jersey. It's a 30-minute drive on a good day, but the rainy Monday afternoon traffic is moving too slow for Cardi's lunch. The meal — her go-to Nobu trio of rock shrimp, an eel avocado roll, and ceviche, which she eats with the aid of chopstick helpers — is, she says, 'playing peek-a-boo with [her] asshole.'"
The 100 Best Songs of 2017: "Cardi B 'Bodak Yellow"
Briana Younger, Pitchfork

Cardi may be on top, shuffling through praise, diamonds, and dudes at her whim, but in her glee she's opening the door to her listeners, her sisters: This lifestyle, or any triumph they so choose, feels like it may just be in their reach, too.
The Year of Cardi B
Brittany Spanos, Rolling Stone
"'I was sad, because it's like, "Oh, my gosh, I'm not getting no dick on my birthday," says Cardi, whose bedazzled acrylic nails are decorated with tiny reproductions of Offset paparazzi shots. 'But I wasn't going to get dick on my birthday anyway, because I got my period.'"
SHAKING FASHION'S FOUNDATIONS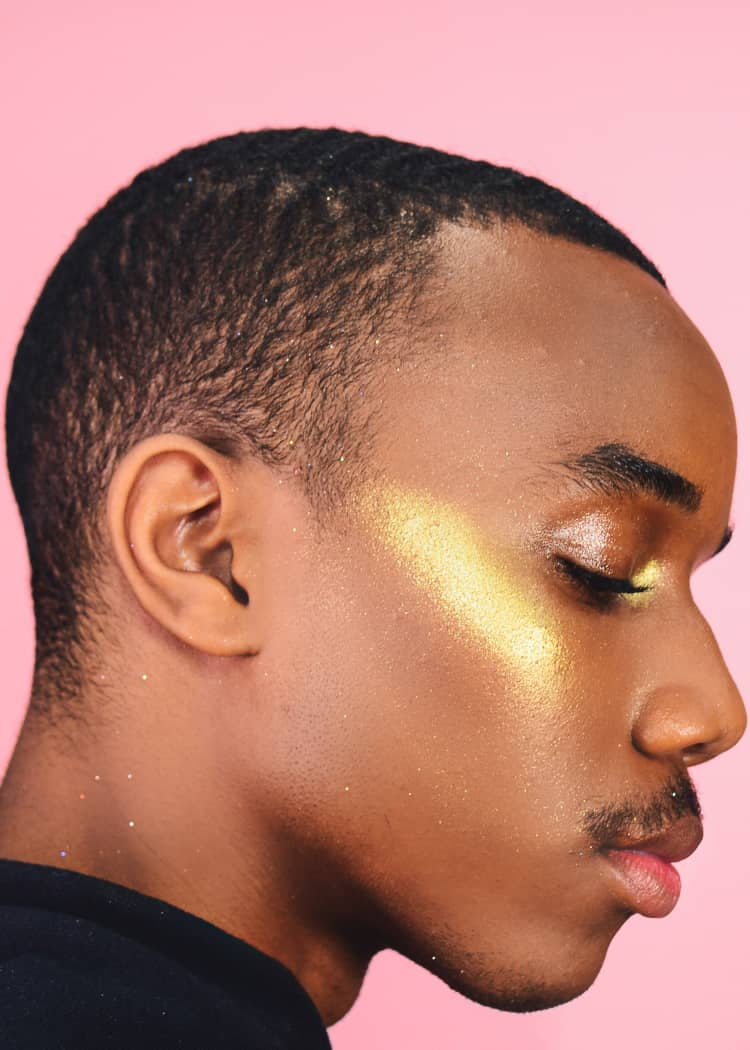 Diet Prada Is The Instagram Account Putting The Spotlight On Fashion's Copycats
Imani Randolph, The FADER

"Drawing the line between inspiration and imitation is tough, but as Diet Prada explained to i-D, it has a lot to do with timing: 'I don't care if someone copies a Balenciaga jacket from the 50s. It's like, so what? That's fair game. But when you copy Balenciaga's men's suits from last season... There's nothing new left in this world, it's just all about how you are using it.'"
SPRING 2018 READY-TO-WEAR: Fenty x Puma Review
Chioma Nnadi, Vogue
"‪Rihanna's Instagram handle is BadGalRiRi for a reason. The pop star has an insatiable appetite for danger, and her risk-taking swagger permeates everything she does, not least her sense of style. Tonight she gave fashion-conscious adrenaline junkies something to remember, opening her Fenty x Puma show at the ‪Park Avenue Armory with a trio of daredevil motocross stuntmen who turned dazzling 360-degree tricks over the mountains of pink sand on the runway below."
The Fashion Outlaw Dapper Dan
Barry Michael Cooper, The New York Times

Twenty-five years after luxury labels sued his Harlem boutique out of existence, Gucci looks to him for inspiration.
DIVERSIFYING DANCE MUSIC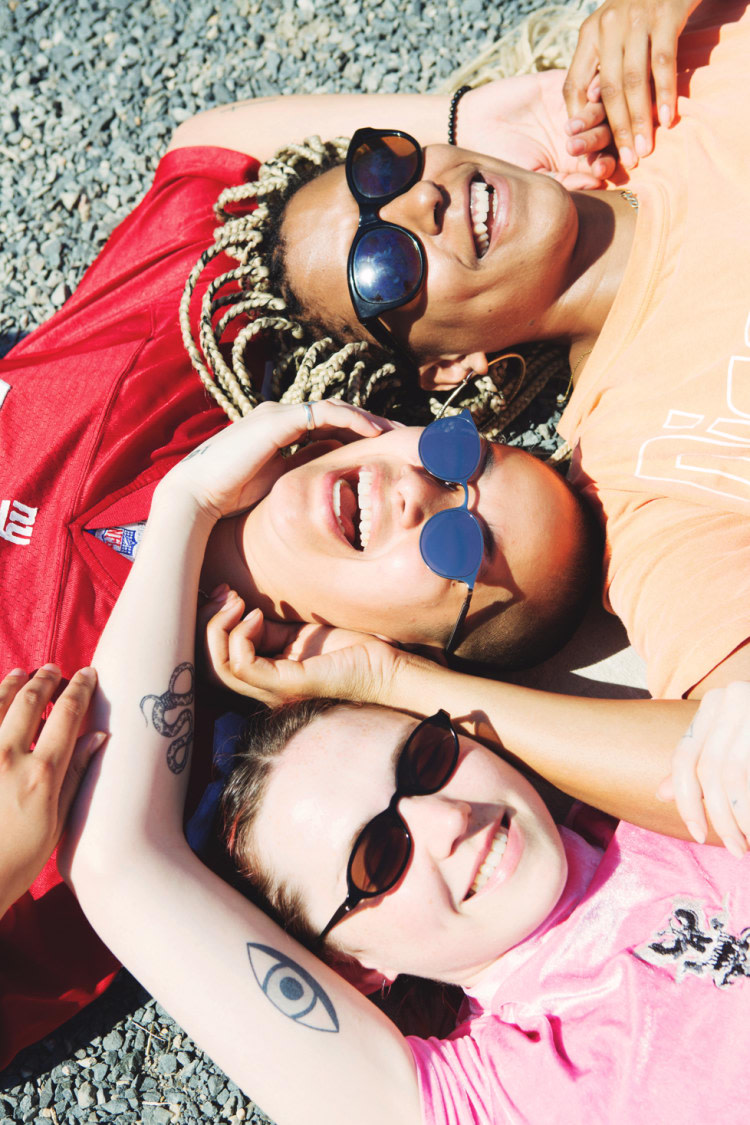 A party has to be more than gay to qualify as "queer"
Rose Dommu, Thump
"How can a party claim to be 'queer' if the lineup isn't diverse, the cover is too high, there isn't accessibility for those who are differently abled, or it takes place in a club where the staff and security might antagonize people of color or gender non-conforming individuals? LGBTQ nightlife is still primarily dominated by white cisgender gay men, so how can a party be queer when it's exclusive of the whole rainbow?"
Did Moogfest mess up?
Ann-Derrick Gaillot, The Outline
"Are festivals highlighting people with marginalized identities, including women, still relevant? Absolutely. In looking at how exclusive music continues to be for everyone except white men, it's impossible to argue otherwise. The saga here is well-worn territory, but it's re-emphasized how as society seeks to de-essentialize gender, consent is just as critical as diversity. That and, considering the attention Polachek's statement drew, just how easy it is, even in a group without men, for one privileged voice to eclipse all others."
Discwoman is the nightlife savior we need
Ruth Saxelby, The FADER
"After the second or third Discwoman event in early 2015, the idea for the DJ agency began to take shape. Initially, it was just a joke. Emma's DJ bookings had picked up off the back of the press around the first weekender, and the three of them would laugh about Frankie being Emma's agent. But then it started to make a lot of sense. Putting on nights was a starting point, but truly making space for marginalized people means putting your money where your mouth is. 'The proof is in the practice,' says Frankie. 'You can talk all you want about representing X, Y, and Z, but if you're not actually putting people on, it doesn't mean anything.'"
A Daytime Dance Party That Celebrates Black Diversity
Jennifer Miller, The New York Times
"The mission is to celebrate the diversity of black culture — African and American, immigrant and first generation — through community, music and food. It is designed to be a safe space, a proud space, a space to be anything you want to be, said Saada Ahmed, 29, the party's creative director and a model for brands like J. Crew and Nike.
"'People can put their guard down,' Ms. Ahmed said. 'You go to the South and you see L.G.B.T.Q. kids knowing they can be themselves and no one will hurt them. Daytime parties mean Muslim women' — Ms. Ahmed included — 'feel more comfortable.'
"'Celebrating ourselves is definitely a political act,' she added. 'It's important to release all the pain.'"
Delia Derbyshire, Electronic Music's Forgotten Pioneer
Maria Sherman, NPR
In 1962, Derbyshire was assigned a position at the workshop, where she'd work for over a decade, becoming a sound specialist and a leading voice in musical counterculture: The weirder her soundscapes became, the more wondrous they felt. She created music for the world's first fashion show with an electronic soundtrack (and considering the commonality of techno/dance music on the runway, she left a legacy in that field, too). She organized robotic noise in a way that felt truly alien, shocking sounds whole decades ahead of this music's time.
AFRICAN POP TRULY WENT GLOBAL
J Hus is the sound of the diaspora's boomerang
Jace Clayton, The FADER
"He creates a territory of his own that is instantly recognizable to fans of grime, rap, the cosmopolitan African techno-pop known as Afrobeats, and dancehall reggae — without ever quite capitulating to the stylistic demands of any one of them. As an MC, his street talk crossfades from staccato end-rhyme emphasis into slurry melodics more in touch with the American South. All this gets mixed with moments of outright singing. Then there are huge, earworm hooks. To excel at any of these vocal modes is a gift. To fluidly shift between each one is the stuff of genius."
Mr Eazi Is West Africa's Newest Superstar
Phiona Okumu, The FADER
"It does really feel like Mr Eazi is on the cusp of something, and talking to him over Skype made me think back to a moment near the end of our meeting in the hotel, when his gaze drifted 12 floors down to Lagos's grid-lock traffic. 'I am fortunate enough that I can walk down those streets with no one knowing that that's Mr Eazi,' he said. Right on cue, a young woman wandered over to shyly ask for a photo with him."
Maleek Berry's minimal afropop will soothe your soul
Rawiya Kameir, The FADER
"The realization that he could, and should, be proud of his heritage intensified when Maleek began to witness a cultural shift that was firmly placing Nigerian artists like D'banj and P Square at the center of a new African cool. 'They gave us a sense of identity, and that definitely gave me a sense of pride. I started to get more curious. Like, Okay, cool, this sound is popping now,' he says."
The Ghanaian producer behind Nigeria's favorite hits
Joe Penney, The Outline
"Juls' production combines highlife, dancehall, and hip-hop and can be credited with launching a new, minimalist afropop sound. … In crafting a singularly Ghana-influenced sound, Juls has succeeded where many others have failed: stealing a bit of afropop's spotlight away from Nigeria."
Nigeria's Afrobeats Music Scene Is Booming, but Profits Go to Pirates
Dionne Searcey, New York Times
"In Lagos, Africa's biggest city, legitimate music stores are rare, streaming services haven't caught on and fans are flocking to markets like Computer Village, with its rows of yellow umbrellas shading young men selling illegal downloads. Throughout the city, thousands of pirated CDs are churned out each day, and some artists even pay to appear on them, hoping the exposure will somehow be worth it."
GET OUT SMASHED RECORDS AND HORROR CONVENTIONS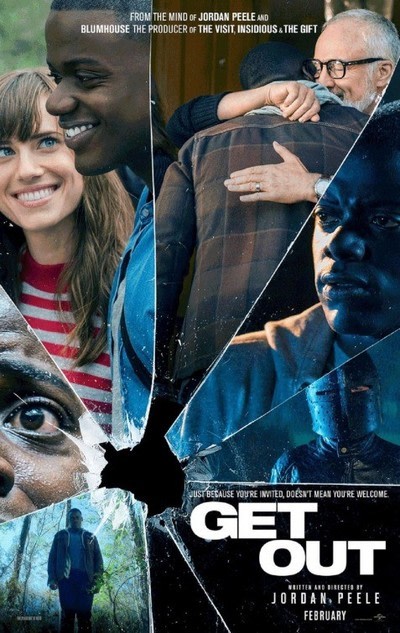 Why Get Out Is the Best Movie Ever Made About American Slavery
Steven Thrasher, Esquire
"I had already found Quentin Tarantino's Django Unchained to be a more effective film at depicting its American-style perversity than Steve McQueen's stentorian 12 Years a Slave. But Peele's Get Out does something much more ambitious than either of them: it is a searing indictment of the on-going theft of the Black body, from the NBA draft to the beds of white sex partners who don't treat their lovers as fully human."
Get Out Proves The Only Way To Battle White Supremacy Is To Kill It
Jason Parham, The FADER
Hasn't reality always been a kind of horror for black people? Hasn't the world, in very blatant and very subtle modes, always worked to lobotomize us, to take the best of what is ours, and claim it as its own?
Get Out and the Death of White Racial Innocence
Rich Benjamin, The New Yorker
"What a juicy moment when Rose, on the phone with Chris's black friend, realizes that the jig is up; her caper is about to be exposed. Rose drops her sweet face and hardens it into a stare. Her stony eyes reveal her about-face from liberal ingénue to calculating racial predator. The Brooklyn theatre exploded in guffaws. Her family's bloody antics, like this country's recent racial politics, had careened to that moment when everybody knows what's what, and all bets are off."
Jordan Peele's X-Ray Vision
Wesley Morris, The New York Times Magazine
"Every time I've seen [Get Out], I've thought about that moment not too far into Toni Morrison's 'Song of Solomon' when somebody asks, 'What difference do it make if the thing you scared of is real or not?' What befalls the black characters in 'Get Out' is the thing we're scared of."
THE CRAZY ASS TECH INDUSTRY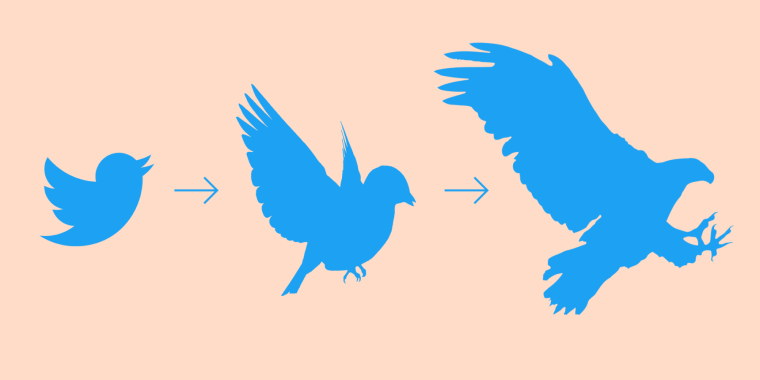 7 things Twitter can do better in 2017
Aimee Cliff, The FADER
"[O]n social media, awareness grew around how companies monitor, promote, and censor users. In a time of rampant false information and abuse, it's more important than ever that we know our rights."
Facebook's Secret Censorship Rules Protect White Men From Hate Speech But Not Black Children
Julia Angwin, and Hannes Grassegger, ProPublica
"While Facebook was credited during the 2010-2011 "Arab Spring" with facilitating uprisings against authoritarian regimes, the documents suggest that, at least in some instances, the company's hate-speech rules tend to favor elites and governments over grassroots activists and racial minorities. In so doing, they serve the business interests of the global company, which relies on national governments not to block its service to their citizens."
Bitcoin could cost us our clean-energy future
Eric Holthaus, Grist
"In just a few months from now, at bitcoin's current growth rate, the electricity demanded by the cryptocurrency network will start to outstrip what's available, requiring new energy-generating plants. And with the climate conscious racing to replace fossil fuel-base plants with renewable energy sources, new stress on the grid means more facilities using dirty technologies. By July 2019, the bitcoin network will require more electricity than the entire United States currently uses. By February 2020, it will use as much electricity as the entire world does today.
"This is an unsustainable trajectory. It simply can't continue."
Palantir provides the engine for Donald Trump's deportation machine
Spencer Woodman, The Intercept

"In 2014, ICE awarded Palantir, the $20 billion data-mining firm founded by billionaire Trump advisor Peter Thiel, a $41 million contract to build and maintain [a new intelligence system called Investigative Case Management], according to government funding records… ICM allows ICE agents to access a vast 'ecosystem' of data to facilitate immigration officials in both discovering targets and then creating and administering cases against them."
Amid Net Neutrality Debate, Biggest ISPs Spent At Least $26.3 Million On Lobbying
Frank Bass, FastCompany
"A clear case of favoritism that runs counter to net neutrality arose in 2014, when internet provider AT&T spent $48.5 billion to purchase DirecTV, a satellite television service. AT&T announced last year that it wouldn't count streaming of DirecTV shows against its customers' data caps–but other content providers' programs would count against the caps."
PUERTO RICA SE LEVANTA
Reimagining freedom in Puerto Rico
Luna Olavarría Gallegos, The FADER
"A free Puerto Rico means a Puerto Rico with opportunities. It's going to be hard but beginnings are always hard, and Puerto Ricans are Puerto Ricans — we have the capacity to govern ourselves and choose our own future." —Itzaira
These photos show just how much Puerto Rico still needs our help
Mari B. Robles López, The FADER
"We care that their stories get out, that people recognize themselves in us. Our only message is that: Care. Help within your means and inside your spaces, and always remember "que más abajo vive gente y sin luz eléctrica."
How Puerto Rico's Colonial Status Impairs Hurricane Relief
Raquel Reichard, Remezcla
"For anyone curious about what colonialism looks like, this is it – contributing to catastrophic disasters and, when it strikes, leaving millions of mostly black and brown people homeless, malnourished and dying. It's leaving them to fend for themselves."
The Spirit of Resistance Is Alive in These Photos of Puerto Rico's Graffiti
Johni Jackson, Remezcla
"Existing in a colony is to live in perpetual resistance. For Puerto Ricans, that struggle is as entrenched in the archipelago's history – 400 years of Spanish colonial rule to the US takeover by military force – as the nocturnal chirps of the ubiquitous coqui."
Ozuna is on the brink of global superstardom
Raquel Reichard, The FADER
"Ozuna seems next in line to take the throne — and he's been preparing for the crown for most of his life."
THE EMERGENCE OF "THE ABSOLUTE BOY"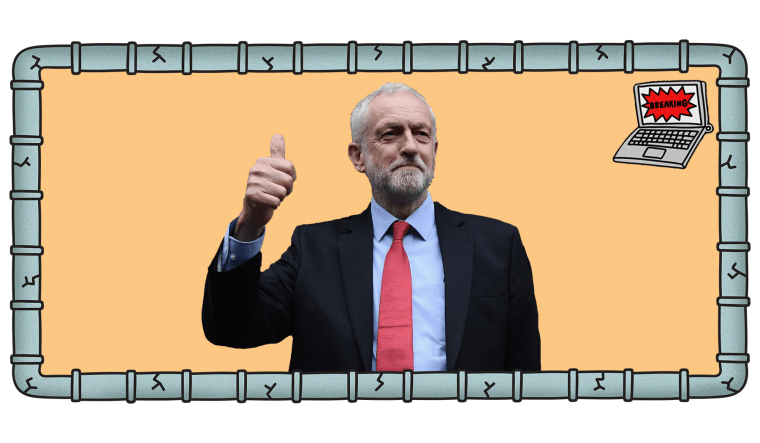 The absolute boy and the melts: how Corbynism created a new political language
Anoosh Chakelian, New Statesman
"Dry ice fills the room, and the instantly recognisable 'DUM-dum-dum-dum-dum-DUM-DUM' bass line of 'Seven Nation Army' by the White Stripes thumps out. The crowd chants, 'Ohhh, Jeremy Corbyn!' and the absolute boy appears through the smoke. The scene provides an introduction not only to Corbyn's rock-star status among Labour's left, but also to the new language that is being used by his supporters."
How Memes Are Spreading 'Acid Corbynism'
John Sheil, Novara Media
"At its root, the claim of the pro-Corbyn memes is that the character of reality is plasticity; it's malleable and open to change. Thatcher's 'there is no alternative' line was not simply the depressed voice of experience, which is how it presented itself, but rather a claim on realism to be nothing other than what had already gone before, but slightly worse. The apparent downerist truth of Thatcher's claim was incredibly powerful."
Why The Labour Manifesto Leak Was Actually Good For Labour
Musa Okwonga, The FADER
"The manifesto provided an important and largely unfamiliar message in these times: a vision of hope, based upon a progressive foundation. The question quickly turned to whether the country could afford this program, but not before voters had a chance to glimpse an inspiring future that, in Corbyn's words, 'delivers for the many, not the few.'"
When JME met Jeremy Corbyn
i-D
Corbyn: "We're talking a lot about your music, and innovation, but it's also about giving people that space to be creative, and that political space to be creative as well."
THE WILDEST STORIES ABOUT FOOD
How The Chicken Connoisseur is translating viral fame into a long-lasting career
Bridget Minamore, The FADER
"Mandem are a minority, but when I think of it, mandem are very influential. A lot more influential than any minority should be." —Elijah Quashie
A restaurant ruined my life
Robert Maxwell, Toronto Life
"Six weeks after I had signed the lease, my bank balance had withered to just $6 and I had yet to pay a single bill."
The strange philosophy of Percy Pig: the children's sweet that wants to be eaten
Chris Townsend, Prospect Magazine
"I doubt if anyone really enjoys Percy Pigs because they derive a kind of schadenfreude out of the suffering of a particular animal. But Percy does a good job of capturing our ambivalence towards many domestic animals."
Pete Wells has his knives out
Ian Parker, The New Yorker
"In [Wells's] columns, where even his expressions of delight are often a little wistful, it's perhaps possible to detect a critic's regret that he'll never report on the dining equivalent of a perfect first album recorded in a garage over a weekend."
How the sandwich consumed Britain
Sam Knight, The Guardian
"The sandwich has proven itself to be uniquely adaptable to our time-pressed, late-capitalist condition."