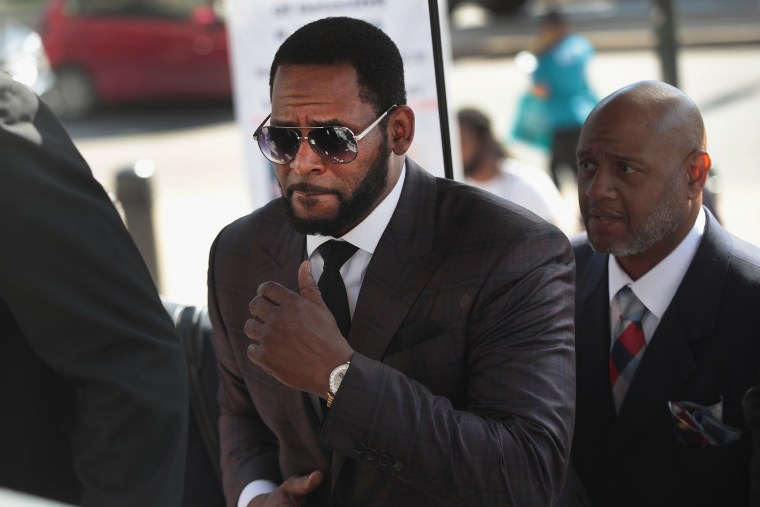 Update — July 12, 11:45 a.m. : This piece has been updated to reflect the charges Kelly faced on Thursday night. He was not charged with trafficking, but is expected to on Friday.
The Chicago Sun-Times and NBC are reporting that R.Kelly has been arrested on federal sex trafficking charges, as Pitchfork points out. The Sun-Times reports that Kelly has been hit with a 13-count sex-crime indictment that contains charges pertaining to to child pornography, enticing a minor and obstruction of justice. Kelly's attorney confirmed to the Sun-Times that the singer had been arrested, and NBC reports that the singer is expected to be taken to New York.
In May, Kelly was charged with 11 new counts of sexual assault and sexual abuse, including four Class X felonies, which each carry a mandatory sentence of six to 30 years in prison. Earlier this year, Kelly pleaded not guilty to 10 charges of sexual assault, and lost an underage sex abuse lawsuit by default through his failure to attend court.
Listen to The FADER's weekly playlist of songs you need in your life