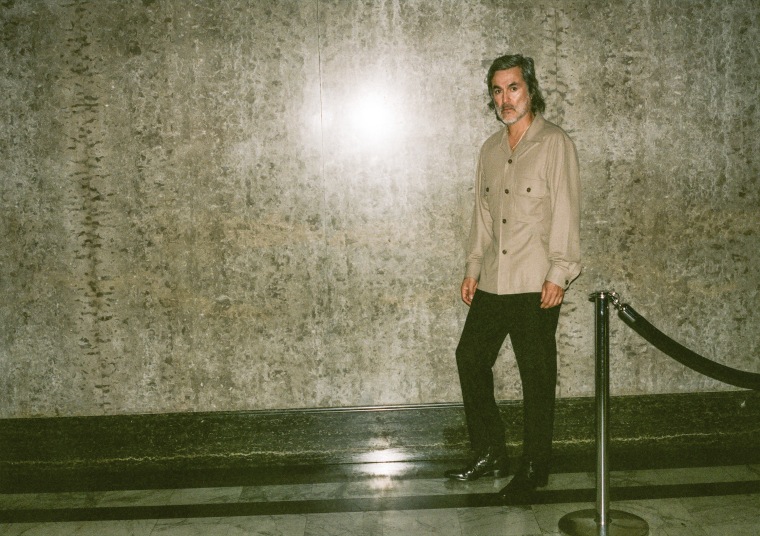 Eddie Chacon is one of music's most interesting people. He formed his first band, Fry By Nyte, in the mid '70s, at age 12, with his friends Cliff Burton and Mike Bordin, playing garage punk and putting on illegal shows at abandoned movie theaters in Castro Valley, California. Burton would go on to play bass in Metallica and Bordin would become a founding member of Faith No More, but Chacon took a different path, moving to Los Angeles to work as a staff songwriter for CBS Songs. He was mostly in charge of reworking old Beatles songs, one of which, a Prince-y funk take on "All You Need Is Love," convinced label boss Mickey Eisner to give the young Chacon a contract of his own.
"All You Need Is Love" didn't take off, however, and his debut LP was put on hold. Chacon doubled down, buoyed somewhat by a writing credit on Fergal Sharkey's semi-successful single "Out Of My System," and committed to his dream of singing his own songs. He signed with Luther Campbell of 2 Live Crew's Luke Skyywalker imprint for an LP called Sugaree under the pseudonym Edward Anthony Lewis — but that project was thrown off course when Chacon started working on 2 Live Crew's now infamous 1989 album As Nasty As They Wanna Be.
The young Chacon only really came to the public's attention in the early '90s, then, when he moved to New York City and met a singer called Charles Pettigrew. As a duo, Charles & Eddie made sweet and smooth R&B, reaching No. 1 in the UK with their debut single "Would I Lie To You?" and recording songs for True Romance and Super Mario Bros.: The Movie.
Charles & Eddie split up in 1995 after two albums and a clutch of Ivor Novello awards, and Chacon went back to writing songs for others, including the British girl group Eternal. But after moving to Copenhagen in the early aughts and working with chart-topping musicians in Denmark, he figured he'd achieved all he could in music. He backed away from songwriting to focus on photography, eventually landing the role of Creative Director at AUTRE Magazine.
Now, at the age of 56, Chacon is back, and he's finally writing and releasing music under his own name. A new album, Pleasure, Joy and Happiness, produced in full by FADER favorite John Carroll Kirby, is due out via Day End Records (distributed by Light In The Attic) on July 31. The lead single from the record, "My Mind Is Out Of Its Mind," premiering at the top of the page, pulls together the strands left hanging from every odd angle of Chacon's career and spins them into something refreshingly modern. It's a supple, falsetto-laden R&B song that ebbs along like lava. In an email to The FADER, Chacon wrote that the song came about from a reversal of process in the studio. "'My Mind is Out of Its Mind' sounds like a relationship song but I was really just trying to articulate how the price of self reflection can sometimes be regret," he said. "It was a rare track on the record where John Carroll Kirby wrote the track to my lyrics and melody ideas. Usually we write the other way around."
Watch the video for "My Mind Is Out of Its Mind" below.