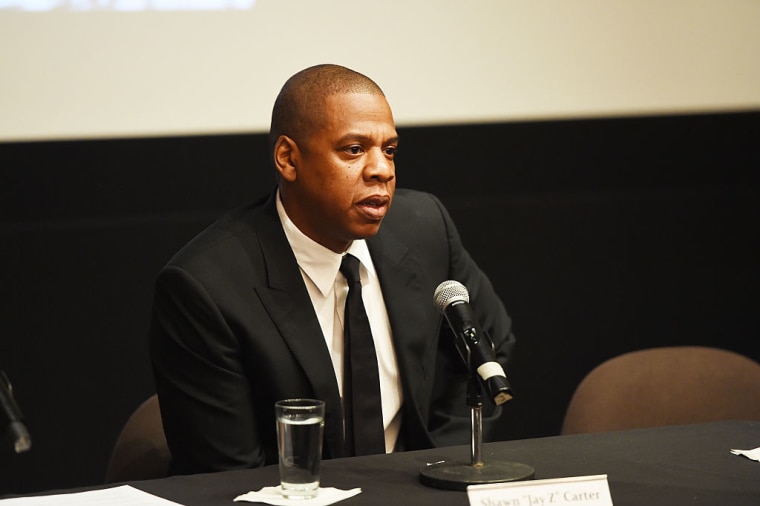 National Geographic has approved a new six-part documentary series from Jay Z and The Weinstein Company that will explore the state of race relations in America following the presidential election, Variety reports.
Race With Jay Z will explore the criminal justice system, wealth inequality, and activism in the age of social media. Over the course of six episodes, the show will use documentary, animation, and archival footage to look at a variety of stories from individuals around the country.
"National Geographic and Jay Z are the world's foremost storytellers in their own right, and we're thrilled to be working with them on such an evocative and meaningful project," said Harvey Weinstein, co-chairman of The Weinstein Company, in a press release on Wednesday. "By using highly cinematic storytelling techniques along with Jay Z's singular point of view, the series will tell a dramatic, thought-provoking story on race in America."
The upcoming show marks the third documentary series from Jay Z and The Weinstein Company, who signed a two-year film and TV deal in September 2016. Recently, they partnered to produce Time: The Kalief Broder Story for Spike and have a docuseries about Trayvon Martin coming to Paramount in 2018.